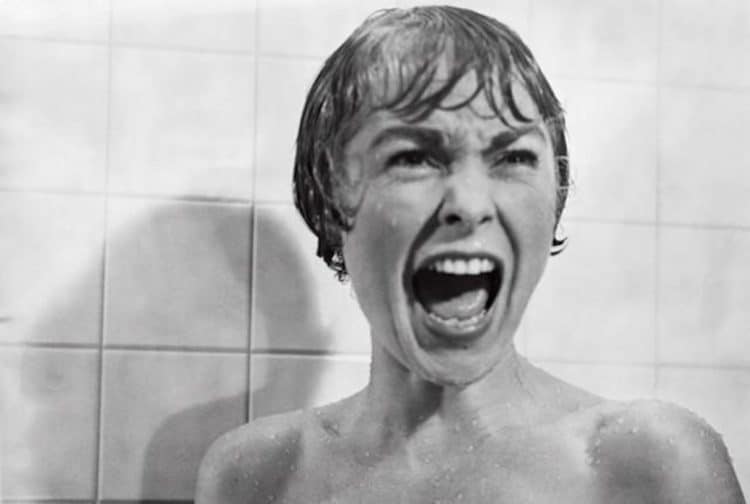 The name Alfred Hitchcock has been a legend in show business for decades now and some of his movies have influenced modern-day cinema in many ways. To say that Psycho was just another murder mystery is kind of like saying that the statue of David is just another sculpture of a naked person. It's true, but it minimalizes the effect of the work to such a degree that it becomes a bit insulting. But the upside is that a lot of people have come to revere Hitchcock for his chilling style of telling a gripping story, and for bringing us Psycho, which was one of the best movies he ever made and has endured today. The reboot was, well, not that great, but the original is still something that many people will point to as one of the best movies to watch if one really wants to see a great story in action. But what's amusing is that Hitchcock did everything he could to stymie any and all publicity about the movie before it came out. He went so far as to buy nearly every copy of the original book that he could and said next to nothing about the story to keep the mystery and suspense of it from leaking.
Unfortunately, it only takes one irresponsible individual to start trouble, and while Hitchcock told every theater not to let people in after the movie had started, meaning no stragglers were going to be allowed back in, a reporter that was looking to do a piece on the movie let slip most of the pertinent details that were so important to the movie that the secret was out. One has to believe that anyone that saw the movie was talking about it no matter what Hitchcock might have asked or said since that's the nature of people, they talk when they see something interesting. But word of mouth, despite how quick and how effective it is, couldn't have done the same amount of damage that a printed article could since the moment the article was out for people to read it was impossible to take back, and Hitchcock couldn't have done so fast enough.
To be fair, the article didn't really ruin Psycho since the movie went on to become a classic throughout the years, but it was regrettable that the writer of the article had to be irresponsible enough to give away the pertinent points so soon, as it was only the second day of the movie being released that people were figuring out what to expect. The thrill of the movie might have been ruined at that point since letting people know what's coming is still to this day considered poor theater etiquette, not that people care much since if they want to know they're going to find out at some point. Perhaps this is one thing that sets some filmmakers and writers apart though; we want to be surprised and we want other people to be surprised. This is why giving away too much in a trailer or in a synopsis is frustrating as hell since it means that there's no good reason to get that excited about a movie or a TV show any longer.
As you can imagine, people still went to see Psycho since it was still an enticing movie and anything with Hitchcock's name on it was bound to sell. But the suspense of the whole thing was what the filmmaker tried to keep from getting out too soon since he wanted people to be surprised when they sat down and finally came to figure out the plot twists and why things turned out the way they did. Anyone that creates a story is usually in it at least in part for the chance to get people to react when they see or read what the creator has to offer. That's one of the best parts of being a filmmaker or author to be realistic, that impending feeling of knowing that what you've put in front of a willing audience is going to affect them somehow.
But again, Psycho wasn't entirely ruined by this since over the years it's helped to influence pop culture more than once since from the shower scene to the final reveal, a lot of movies and TV shows have used the material that Hitchcock made popular back in his day. These days if a trailer comes online and doesn't show that much but still gets people excited then it's a success. Even if the movie tanks it still managed to get people interested, and that's the point. Trailers that show way too much and online discussions and articles that reveal too much (yes, I've been guilty of this) tend to ruin the thrill of it sometimes. At the very least, Psycho is still a classic.