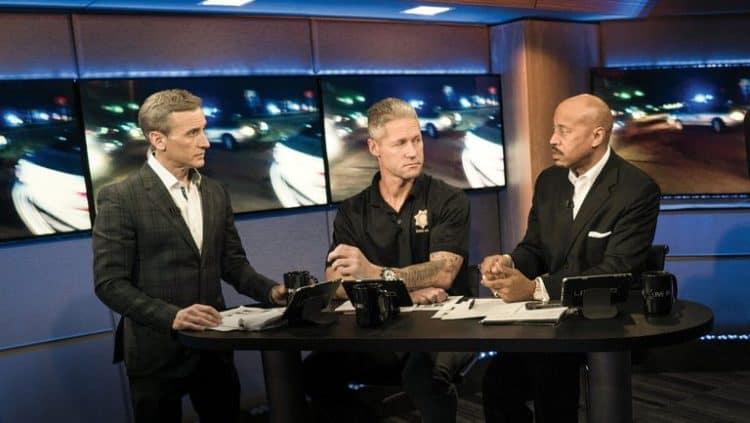 Live PD is one of a number of shows that focus on police officers in the course of their duties. It stands out in that it offers live feeds from a number of law enforcement agencies that can be found throughout the United States. However, it should be mentioned that there is a broadcast delay of between a few seconds and a few minutes because of the potential of inappropriate material being shown on live TV.
How Has Live PD Changed Over Time?
Initially, the A&E Network ordered a total of eight episodes of Live PD, with each episode consisting of two hours. However, it wasn't too long before the show proved to be popular enough that the first season was followed up by a second season, which in turn, was followed up by a third season. Furthermore, it should be noted that in September of 2018, the A&E Network made the official announcement that it had ordered another 150 episodes, which would be broadcast throughout 2019. Based on this, it should be clear that Live PD is very popular because if it wasn't, the A&E Network wouldn't have bothered to purchase those episodes.
In other respects, Live PD has remained much the same since its initial season, which is perhaps unsurprising when there hasn't been much passage of time for it to see much change. For example, the show is still being hosted by Dan Abrams, who some people might recognize from elsewhere because of his role as the chief anchor for ABC News when it comes to legal affairs. Likewise, Abrams is accompanied by both an ex-police officer turned crime reporter and a current police officer, who offer expert commentary on what happens on the screen.
With that said, one of the most interesting changes that have happened is the change in the identities of the law enforcement agencies that have agreed to appear on Live PD. In short, what has happened is that a number of the initial participants have since stopped, which can be explained by the sheer popularity of the show. Essentially, what happened is that these participants received complaints from businesses and other stakeholders, which were less than enthused by the fact that their municipalities were becoming known to a national audience through Live PD. Yes, the cases featured on the show tend to consist of police officers doing their jobs, but that nonetheless means that a lot of people are becoming more and more familiar with their municipalities because of criminals as well as other people who make for a very poor image of those municipalities.
In other words, while various law enforcement agencies might have been getting good PR by doing their jobs on camera, the same can't be said for the municipalities in which they operated. On top of this, it should be mentioned that some law enforcement agencies mentioned how having the crews and their cameras was hindering their offices from doing their jobs because of the space that they took up in their vehicles, but on the whole, this seems to have been a less pressing concern than PR issues.
Of course, it should be mentioned that there hasn't been a universal response to Live PD. For example, some of the police officers have embraced it, which is perhaps unsurprising when some of them are interested in becoming TV personalities in their own right. In contrast, other police officers find it either distracting or outright inconvenient, with an excellent example being those from a law enforcement agency in the state of Florida, which concluded its agreement because of local rules requiring that footage be turned over to the state attorney's office so that it can be made available to the defendants and their defense attorneys. Similarly, while there are people who think that the show is making their cities look unsavory, there are others who have applauded it for making police officers more transparent, which has become particularly relevant in modern times because of the ongoing discussion about how policing should be carried out.
There is no indication that Live PD will be ending anytime soon. As a result, while it hasn't changed too much so far, it will be interesting to see how it will change in the time to come as it continues to be broadcast to a national audience.