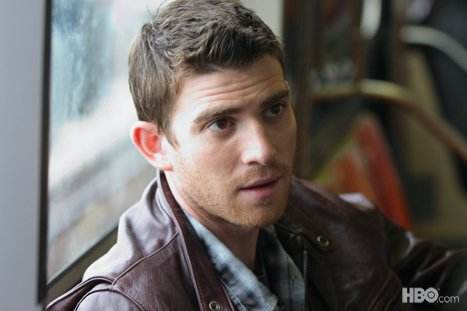 How to Make It in America premieres on HBO tonight, and if the fact that it's on HBO doesn't completely sell you, you're probably looking for comparisons to other shows to know whether or not you're going to want to watch this new half-hour series from the producers of Entourage.
The best way to do that is to compare it to two other shows which contain similar elements. While I haven't seen the show yet (you can expect a full review of the premiere after it airs tonight), I have looked at the blurbs and details about the show, and from what I can tell, it's a cool blending of Entourage, another HBO series, and Project Runway.
The show concerns two guys in New York trying to make it in the fashion business (there's your Project Runway similarity). They also are surrounded by an eccentric group of friends (Entourage similarity). The show is also produced by Mark Wahlberg and other producers of Entourage, so expect some fast-talking similarities. Will we see anyone as iconic or as funny as Ari Gold? Probably not. On the other hand, we probably won't be seeing any episodes dedicated to celebrity golf tournaments either.
How to Make It in America could be coming on at either the best or worst possible time. If it's a good show, it'll be considered part of the stellar lineup that HBO has built from half-hour comedies. Bored to Death and Hung have both only recently completed their freshman seasons, and have been critically lauded as some of the best comedy on television (and I'll agree). America can have it's name up with those shows if it's good. On the other hand, if it's mediocre or worse, it'll be blamed with ending HBO's winning streak.
I'll let you know what I think about the series later on tonight, after the episode airs on HBO at 10/9c (and again at 10:30). What do you think? Will it succeed like Bored to Death, or will it fail?