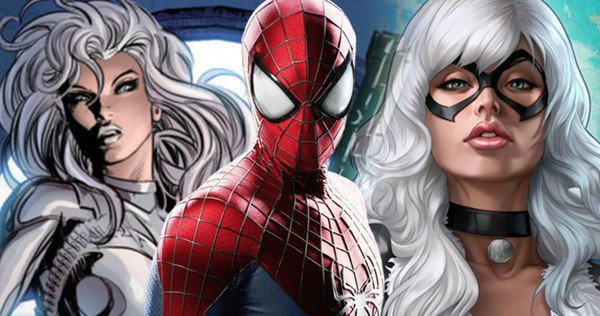 There is a way to make a female-led Spider-Man spinoff work as Daniel Gillespie of Screenrant states, but one can only hope that if Madame Web does show up that she's more akin to the Three-Eyed Crow from Game of Thrones and leaves the lead role to someone else such as Silver Sable, Spider-Woman, or even Black Cat and serves as a guide/mentor. The fact that Madame Web is blind, paralyzed, and can't really survive without her life support is something that makes it confusing as to why, in an action movie, she would even be mentioned unless she's going to be a supporting character that might have an important part to play when it comes to the overall story. Given that this might make mention of Spider-Man but not really use him, and is bound to be yet another movie showing how female heroes can get along just fine on their own, it might also be a good idea to have at least a couple of moderately strong male characters just to balance things out so as to avoid any ideas that the movie is preaching third-wave feminism in any form. Like it or not, this is what people are looking for in order to criticize and in some cases make an attempt to crucify certain movies. It's been proven that women can take the lead in a movie and things will turn out just fine, but the need to preach it in the same manner as a few movies has become rather telling and might turn a lot of people off. On top of that, Sony's Spider-Man movies are still yet to be proven apart from Venom, as Morbius and Venom 2 are looking as though they might be big hits once they arrive, but the 'testosterone-fueled movies' as Daniel might state are what people pay to see, and while there's nothing wrong with a female-led movie, there's also caution to be taken to avoid alienating the demographic that happens to make up a good part of the fan base.
How this might come to be is hard to say since the director brought in to helm this project, S.J. Clarkson, does sound as though she'd like to explore the character of Madame Web. Maybe there's more to the character than I'm seeing, but at this point trying to focus a movie around the character sounds like a bad idea largely because while there's a good deal of story there to be developed, there's not a lot that really goes into making the character that interesting apart from what she can do. Other characters such as Black Cat, Spider-Woman, Silver Sable, and many others might actually be a better idea to go with. But obviously things are going to go as Sony and Clarkson want so what we'll see once the shutdown is over and the production ramps up again is going to be dependent on what kind of story Sony wants to push. There is a feeling that at one point or another they're going to take Spider-Man back unless the MCU manages to make them an offer they'd be foolish to say no to, but until then Sony has really been trying to create their own Spider-verse by bringing in characters that Marvel doesn't have the rights to at this time. Venom, Morbius, and now Carnage are well-known characters that fans have been wanting to see on the big screen for years. While the idea of a female-led spinoff isn't bad, the only reason why it might not be quite as popular right away is that a lot of female characters, awesome as they are, aren't that well-known.
Some might want to argue with that, but the truth of Spider-Man's personal universe is that the best known women in his life are Aunt May and Mary Jane Watson, as well as Gwen Stacey. Bringing in Spider Gwen might be a good idea, as she's a popular character, but that's all dependent on whether or not Sony really wants to go that route. Considering that not even the MCU has stepped into the Multiverse quite yet, it's hard to think that Sony would want to go down that road, especially when there are a lot of other options. But Madame Web still feels like a non-starter since there are too many people that don't know about her. Heroes like Spider-Man and villains like Venom are pretty well-known to fans and even to those that might have known about Spider-Man for a while, but the wallcrawler has a host of heroes and villains that he's interacted with over the years, and thinking that there isn't someone else that could be introduced is kind of hard to believe. Silk might be another character that could be introduced, but again, it would take a lot to get people interested, if only because of a lack of representation at this point.