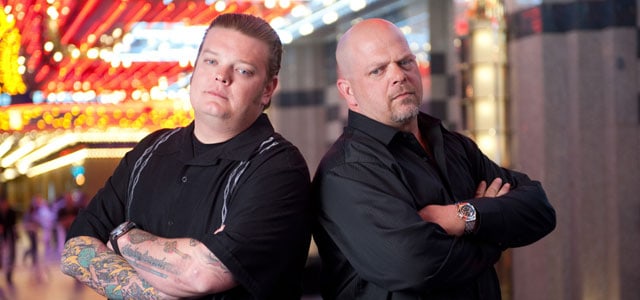 One thing you've got to realize about pawn shops, even those, or maybe especially those that are featured on TV like Pawn Stars, is that like everyone else in this world they're out to make money. Pawn shops aren't the place you go to make a quick handful of money since whatever you think your items are worth you might net a quarter of that if you're lucky, and a fraction on any other day. Oh yeah, I've been to a few pawn shops in my time, both the back alley holes in the wall and the more reputable places that actually take care of their places and their merchandise. All of them are in the business for the same thing, making money and lots of it. It wouldn't matter if you brought the most priceless item in the world to them, they'd be likely to undercut you when it came to a price since they're not about to dole out what YOU think is fair. Carmen Ribeca from Looper makes this pretty clear in her description of how Pawn Stars has seemingly ripped off a few of their customers over the years, or has tried to.
Now and again the customers are really their own worst enemies since a lot of them tend to pooch the whole deal without ever realizing they've done it until the pawnbroker catches their mistake and capitalizes on it. Brian from Pawn Nerd gives a lot of good advice on how to save yourself from future embarrassment when dealing with pawn shops, and in fact there are some very easy methods to remember when and if you ever venture into one of these places. They're not in the business to be crooks, but they're also not in the business to simply spend money like it's going out of style. The Pawn Stars aren't the only ones that pull this kind of thing, but being on TV they're some of the most noticeable in the business, and it's kind of a shame that they see the need to do this since it doesn't exactly give them a good name when it comes to doing business. But again, they're in this to make a profit, not play nice with every person that walks through their door.
That being said though the prices that they've quoted to some of the people that walk into their place of business are just ludicrous since some items are worth at least two or three times what they offer and in some cases there have been items that they've tried to get for hundreds of dollars when they should be paying thousands. It's kind of hard to know how to spot the ripoff when you're watching the show since the guys do have their own experts that they turn to in order to authenticate certain items in order to make sure that they're not getting jobbed in the process. You might think it's a bit of karmic justice that evens out the business when the Pawn Stars do have to deal with forgeries and bad deals that they either entered into or were somehow taken in by. Even their experts get it wrong sometimes, but it's not all that often since too much money tends to trade hands in these places to make those kind of costly mistakes more than a few times.
The folks at Looper have gone over a few times when the guys of Pawn Stars have been forced to eat crow, but more often you'll find that they're the ones that are pulling the wool over an unsuspecting customer's eyes. One of the biggest things about anyone that walks into a pawn shop though is that the dealers tend to pay attention to body language, speech patterns, and the way a person approaches. What they're wearing, how they compose themselves, and their general attitude say a lot to someone that's got to be wary of just about everyone that comes into their shop, and the more a pawnbroker can learn about a person before greeting them, the better for them. This means that if they know something the customer doesn't, which is common, then they're going to listen patiently before pouncing on deal for the lowest price possible or stating that they're not interested.
What anyone that walks into a pawn shop, no matter where it is or how professional it seems, is that they are there to make a profit. They're there to hand out loans to people that need them, that's true and very obvious, but when it comes to the merchandise you want to sell or use as collateral for a loan, be aware that many pawnbrokers are going to try to quote you a price that's laughable depending on the condition of the item.