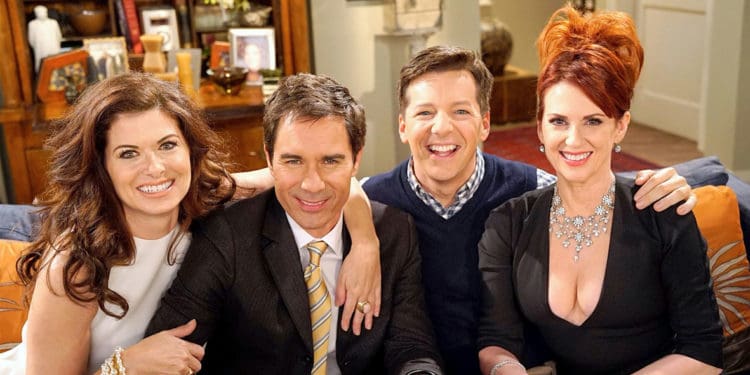 Back in the 90s Will & Grace was one of the most watched TV shows around as it was one of the only shows that would depict the LGBT lifestyle in a manner that people could fully enjoy. When it was taken off the air in 2007 a lot of people lamented the fact, but now that it's been brought back as of 2017 there are a lot of folks either just being tuned into it or those that would like to catch up on the best moments. There are a lot of different ways that a person can do this thanks to the streaming networks that have become a big part of television in the last decade, and if a person is into binge-watching they can also take to other methods that will allow them to purchase the episodes they want so that they can watch at their leisure.
From HULU to Amazon video there is a wide selection of services that can offer Will & Grace episodes, but when it comes to watching it for free most services will give a 7-day free trial to those wanting to see if the service is right for them. After that it ceases to be free, and the services can range from as little as $5 a month to as much as $45. Amazon video is at least $1.99 per episode, so there are no freebies there, but if you have a week to set aside or at least a few days that you can use to binge-watch then you can easily catch up on the old episodes of Will & Grace to your heart's content.
It is the kind of show that most people can enjoy, as it offers pleasing and very well-developed characters that are able to entertain and amuse the audience with their many different character quirks. For some the neurotic manner that is displayed by a few of the characters that come and go, including the main characters, could be seen as kind of over the top, but it works in a way that can't really be denied. This show does play into stereotypes at times, but it also integrates them into the main plot in a way that makes a person realize they're watching a sitcom and are there to be entertained, not pandered to. The characters are often engaging enough that their strange quirks and habits don't really seem to matter so much since they push the story ahead and allow the comedy to take over in lieu of any feelings that might be hurt or offended by the subject material.
There are those that look at Will & Grace and shake their heads thinking 'what has this world come to', but in all honesty it's a look into another lifestyle and world that is quite honestly a part of the overall world we live in. It's a comedic look into the LGBT lifestyle that's meant to entertain and at the same time educate people just a bit at times in order to expand their minds and create a better understanding of this way of life. While it's very true that every other person that came on the show was made out to be homosexual one has to remember that this was the lifestyle that the show was catering to and therefore it was going to happen. After all, sitcoms are usually grounded in the lifestyle of those that are operating as the main characters, so while it might have been interesting to see Will and Jack be forced to undergo the constant pressure of fitting in to a hetero lifestyle that wasn't the main focus of the show, and rightfully so.
It wasn't about them fitting in, it was about their environment coming to accept them based on how they acted, how they treated others, and how they simply lived among those that accepted them for who they were. Grace was Will's best friend, while Karen and Jack, for all their faults, were the good friends that had at least a couple of redeeming values that made them worth keeping around. The show was for a wider audience than some might think and is meant to wake people to the idea that the LGBT lifestyle is very real and worth observing. It might not be everyone's cup of tea, but quite honestly that doesn't matter. This show has been seen as hilarious to so many that any misconceptions about it have long since gone by the wayside. In some way it's amusing to think that anyone ever had a problem with it.
As far as watching it for free though, if you can manage to block out a couple days or more to catch up then you should be able to watch all the Will & Grace you want for no charge. After that most networks, in fact all of them, are going to expect a little compensation for the pleasure of watching this show.