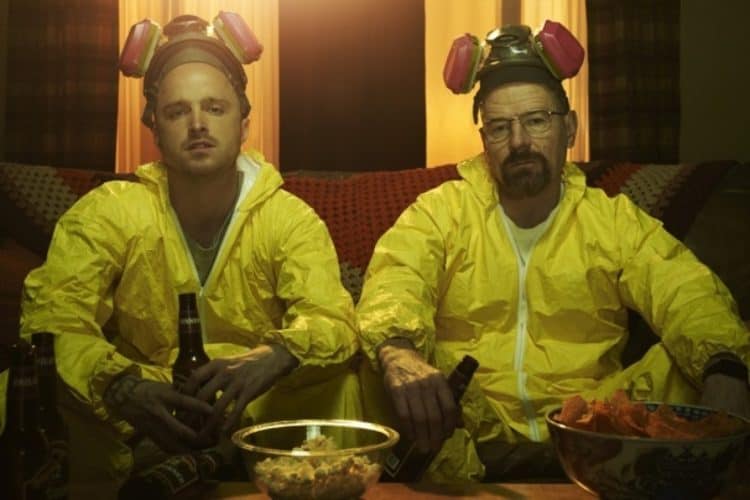 Because of the disappointing ending to Game of Thrones, many people have returned to declaring Breaking Bad as the best drama in television history. After the last episode, which seemed to have everyone breaking even in one way or another, fans did not want the series to die along with Walter White. For years, people have been hoping for someone among the cable networks that are constantly seeking the next big hit to pick up on the idea and reboot Breaking Bad.
We might as well discuss some of the problems at this point since a decade has passed. Bryan Cranston is 63 years old, Anna Gunn is 50, and Aaron Paul is 39. This triad which was the foundation for the majority of episodes do not have much supporting help in the revival. Does anyone want to see Walter Jr. step into his father's shoes as meth maker? Not only would it be out of character of Walt's son but there would have to be some weird plot twists to make it all happen. The same applies to trying to make Jesse the new dealer on the block, as that idea had been kicked around but didn't lead to much of anything.
This leads to having the writer, Vince Gilligan, step in and breathe new life into the series. For those who are not serious followers of Breaking Bad, Gilligan said the original concept was to create a series that would have the lead character go from Mr., Chips to Tony Montana. (As a lesson in cinematic history, Mr. Chips was the main character in the Oscar-nominated movie Goodbye Mr. Chips about a teacher who falls for a showgirl. Most people should recognize the name Tony Montana from the movie Scarface.) In Breaking Bad, the showgirl was meth that led to the transformation of Walter White after the revelation he had been diagnosed with terminal cancer
A simple yet logical transformation would be to have Walter White survive and be elevated to the role of the Godfather of the meth market. Cranston, while being able to stay in the lead role and remain the focal point in the revival, wouldn't require much makeup to hide his 63 years. Don Corleone was the ultimate, if not very dark, family man in The Godfather who was calling the shots. This is not a major shift away from the primary concern of Walter White from the outset of the series. For those who will point to his "I did it for me" statement in the last episode, it could be played in two different ways depending on where Gilligan would want to take the storyline. One is to use it as an excuse just to close the door with Skyler because he believed he was going to die. A second possibility is for Walt to use it as an excuse to deceive her until his scores were settled, and then move to create the Godfather-like meth empire to come. This second possibility would jog our memories back to the episode where Walt tells Skyler, "I am the danger."
Yet Skyler's role would remain largely the same. She would continue as his wife, but in a different way than Carmela Corleone in The Godfather movie. Carmela was submissive and passive, but we all know that Skyler is anything but. Skyler would become more submissive as Walt's power grew, so that by the end of the revival she would become much like Carmela, a natural result of continually seeing Walt's power grow and her own diminished over time.
Aaron Paul's future is likely to be one of the most complicated, given his series-long conflict with Walter White. He would be the anti-Michael Corleone. His inclusion into "the family" would be one borne out of obligation than loyalty in contrast to Don Corleone's lawyer and confidant, Tom Hayden. Jesse would likely be a hybrid of both characters, both who believed in taking care of business to further their own ends. Jesse's character always seemed to be beholden to someone, whether it was his girlfriend Jane by choice or by Jack Welker's White Supremacist gang in chains.
Walt Jr. would be an excellent Fredo-like character. He is clearly a part of the family, yet prefers to be left out of the dirty business going on around him. He is reluctantly loyal, but does his part to keep the family business humming along. This would require some convincing by Walt, which could be done in a number of ways and likely to require some urging by Skyler. If things get too convoluted with Walt Jr. in the picture, he could easily find himself taking a short boat ride on a pond.
The first episode of the revival would start with the closing scene of "Felina." For those who are advocates that the final episode referred to the Marty Robbins song "El Paso," if you read the lyrics to the end it would mean that Skyler would have killed herself after finding out that Walt was dead. But if Walt survived, which he does, then Skyler does as well.
The scene fades, and then focus shifts to a hospital where he is lying in a morgue with both Skyler, Walt Jr., and Jesse standing over his body. He in fact survived the gunshot wound and was sent to the hospital by local law enforcement. In the hospital, Walt was attended to by an old college friend who has become a doctor. The doctor has followed his infamous reign of meth terror, and has decided that he wants to become Walt's new partner. (We haven't come up for a motive to all this, but this is just a blog.) So the doctor declares Walt dead, erasing his name and memory from all the LEO agencies searching for him.
Once taken to the morgue, Walt is brought up to date with the doctor's scheme, and really not having much of a choice, Walt agrees to the idea. Walt's concept of family, his Achilles ' heel, will later have him reuniting with both Skyler and Jesse in life or death circumstances, leaving both of them with little choice but to be the beginning of the family.