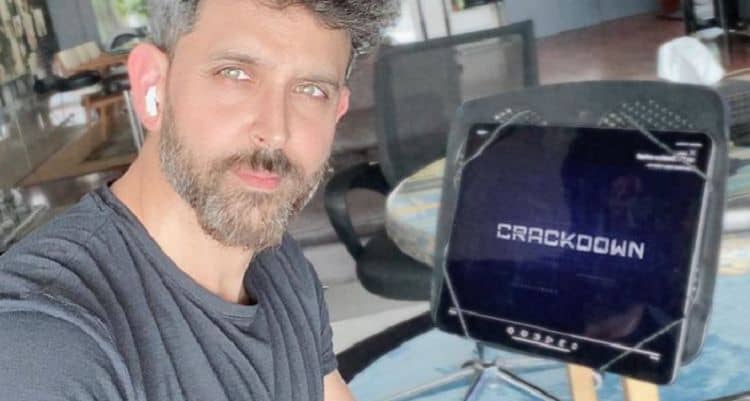 Indian actor Hrithik Roshan is a man with a huge following. His fans adore him for things like his talent and his work, but his female fan base adores him for that and his handsome good looks. He's not a man who has a lot to complain about, but we find ourselves curious about him. He's not a household name in America, but he is one of Bollywood's most famous actors. We want to get to know a bit more about the handsome man the rest of the world already seems to know so much about.
1. He's In his 40s
He certainly doesn't look like a man in his mid-40s, but he is. He was born on January 10, 1974. He was born in Bombay. His family has always been very prominent, and he's had a very good life. He attended school at the Bombay Scottish School and spent much of his childhood doing some very cool things.
2. He's Making Bank
We don't know what he's paid per project, but we do know that he is listed as one of the highest-paid actors in India. He made it into the Forbes' Celebrity 100 in India for his income, and he's been doing well ever since. He's a man who demands a lot of money because he is so successful and in-demand.
3. He's Not Religious
He was raised in a religious family, but he no longer considers himself a religious man. He was brought up in Hinduism, but he doesn't practice. He doesn't not believe in a higher power, but he's not a practicing religious man. That is his prerogative.
4. He Has a Famous Family
He's one of those guys who just has a lot of famous people in his life. His father is a film director. His name is Rakesh Roshan. His grandfather is Roshanlal Nagrath, a music director. His mother's father is producer/director J. Om Prakash. He also has a famous uncle who also produces music. He's got a sister, too, but we don't know what she does.
5. He Lives with Scoliosis
He was in his 20s when he learned this about his health. While many people do live with it and have a good life regardless, he is a man who was not happy about this. His diagnosis meant that he was unable to perform stunts and do his own dancing. He was horrified, and he was afraid it would mean he could not become an actor at any point in his life. He went for it, though, and it worked for him.
6. He Got Married in 2000
What was such a big deal about his wedding is that he is Hindu and he married a Muslim woman. It's not always a welcome situation in many families, but it happens. They were not concerned with their differences, and they wed. Her name was Sussanne Khan. They have two kids. Their sons were born in 2006 and in 2008. They divorced in 2014.
7. He Had a Stalker
Back in 2016, he filed a lawsuit against a costar he worked with. Her name is Kangana Ranaut. His accusations included her stalking him and harassing him in many ways. She was not having any of this, and she turned around and countersued him for making up lies to cover up an affair that they were having at the time.
8. He's Got New Digs
In late 2020, he reportedly bought three floors of apartments in a building that allows him to have uninterrupted views of the Arabian Sea, all while providing him with more than 38,000-square feet of living space. He reportedly purchased two apartments, including the penthouse, over three floors. He has 10 of his own parking spaces, his own elevator, and many other amenities he will not have to share with his neighbors.
9. He's Living with His Ex-Wife
This is something we adore. They decided it would be in their best interest to live together with their kids when the global pandemic locked down the entire world. They wanted to co-parent their kids, but neither was willing to be away from them for the past 7 plus months. So, they decided to live together and make it work, and we love that.
10. He's still Sweet to his Ex
They've always maintained that the end of their marriage was amicable and they don't have any problems with one another, but we will never know what split them up. What we do know, however, is that she recently posted a lovely photo of herself on her own Instagram page, and he commented, "Super Pic," to her. It was sweet, and we like their relationship.