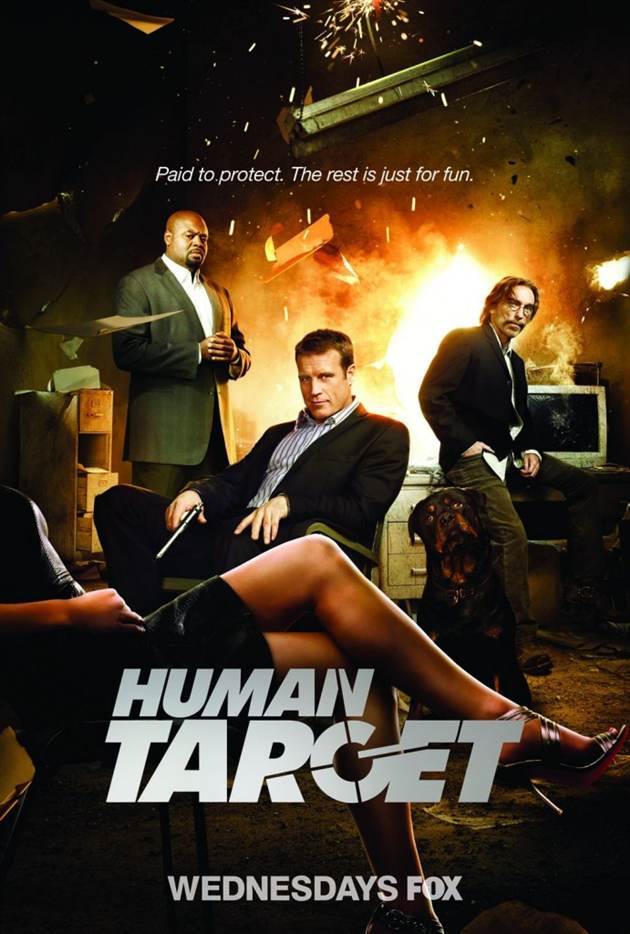 Though a new episode aired tonight, we haven't seen figures on that episode's viewership yet. However, if it's anything like last night's rerun of Human Target's pilot episode, we may be seeing Christopher Chance fight bad guys for a long, long time.
Or at least a season.
Perhaps it was helped by its placement after American Idol, or perhaps word-of-mouth got people to tune in. Whatever the case, Human Target's Tuesday showing was significantly stronger than the Sunday showing of the same episode. How different?
While Sunday's showing garnered only a 2.9 rating (not bad, but not great), Tuesday's showing upped it to a 3.4 rating. That's 9.2 million viewers. Not bad for a rerun of a pilot episode. Not bad at all.
Of course, some of those viewers were coming off American Idol, and just stuck around to see what the big deal was. Of course, two-thirds of Idol's audience tuned out for the action thriller. But if the one-third that liked Target stuck around, that's still a very hefty audience; it'd be doing better than most shows are doing.
Of course, the real tell of whether the series will be a ratings darling or a ratings Dollhouse all depend on the figures from tonight's episode. If the pilot episode, which has received mixed to negative reviews from critics (but not from me!), managed to attract the attention of even around seven or eight million of the wide audience it's managed to reach, we might be seeing a second season beyond the original order of thirteen episodes (much like was done to the well-received Lie to Me). But with FOX's fickle ratings, the ball could swing either way.
Human Target is taking advantage of the good Tuesday turnout, however; it's already been slated to move nights once again. Though the second episode, "Rewind," premiered on a Wednesday, episode three, "Embassy Row," will hit screens less than a week afterward, on Tuesday after American Idol. Will you be watching when it does?