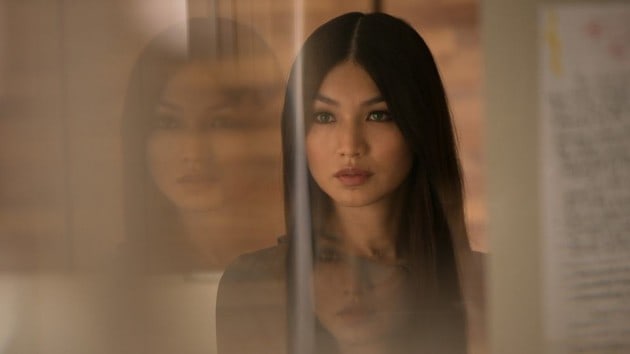 AMC premiered its summer science fiction show Humans tonight, and the first episode has me hooked. However, the series has the potential to fall flat as the plot may become very predictable like other Artificial Intelligence stories.
We meet our Joe and Laura, parents of three children who struggle to keep the house in order while they both have time-consuming jobs. Joe purchases a Synth, a robot meant to help around the house, cook dinner, and even drive the car. The family names her Anita, but we learn that her real name is Mia. Laura's apprehension around Anita is obvious, and she wants to return her immediately.
We get a flashback fifteen weeks prior to Leo walking around the woods with four Synths when two men kidnap three of the Synths in a van, including Anita. Leo has spent five weeks tracking down Niska, Anita, and Fred. A detective finds Fred first and decommissions him in order to study his new intelligence. Niska is stuck in a prostitution service, and Leo doesn't trust that he can take her out safely without the authorities noticing. There is a range of ability in the Synths who have independent intelligence. Anita hides her other self very well, just barely slipping up around Laura. Whereas Max, the Synth who follows Leo around, breaks out of character repeatedly in public.
We also meet George McMillan, an old man who treats his outdated Synth Odi like a son. An agent from the Synth company shows up to update his machine, but George hides Odi in order to avoid the update. Later Odi malfunctions in a grocery store and hits an employee. A police officer tells George that it's required by law that he get a new Synth. He attempts to destroy Odi on his own, but he cannot bear to do it.
It's interesting to see the varied relationships between humans and Synths. Laura detests the idea of them in her home, but her youngest daughter prefers Anita's presence to her own mother. Leo leads a small group of self-aware Synths, and claims to love Anita.
The final scene includes a voice over explaining how the things that make humans who they are, (dreams, and nightmares and imagination) are not something the Synths possess. However, Anita looks on at the daughter Sophie while flashes of someone drowning cut through the scene. Finally, Anita walks out of the house carrying Sophie in her arms, and I wonder, where is she going?
The first episode of Humans has me hooked, and I hope it can twist the storyline to go somewhere beyond previous AI productions.
[Photo via AMC]