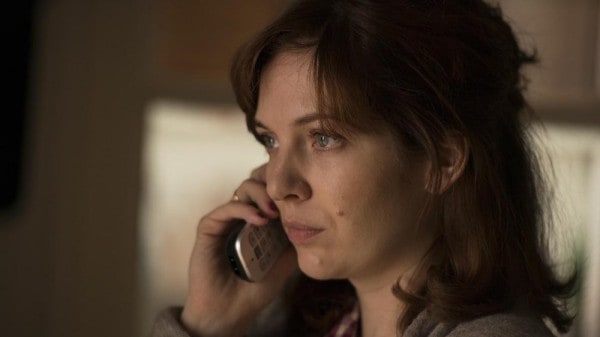 Humans'Â second episode wastes no time asking the tough questions about a world with artificial intelligence.
Laura continues to struggle with Anita's presence, and Mattie takes action against Synths in her own way. Laura immediately suspects Anita of taking Sophie outside in the middle of the night, and when Anita replies that she did not, Laura thinks Anita is broken.
Meanwhile, Leo and Max confront a Synth mechanic asking about Anita. Leo tells Max to remain in character, and if he tells him to run, to leave no matter what. The mechanics attack Leo, and Max retaliates, revealing his true nature. Max and Leo run away, but Leo is badly hurt. We learn later that Leo is less human than we thought. I'm really interested to learn more about Leo's condition, and I hope it won't become a stereotypical android story.
We learn that Doctor Millican was responsible for the creation of the first Synths, and now his own creation keeps him under a state similar to house arrest. He hides his Synth son Odi in the shed, while his new upgraded Synth threatens him with reporting resisting medication to his primary physician.
Mattie and her friend Harun try to hack into a Synth janitor at their school, but they fail when the Synth reacts saying, "Illegal programming modification in progress," which goes to show that others have tried to hack into Synths before. Mattie struggles with a sense of self in a world that has less and less room for her. Laura and Joe expect her to go to college and use her brain for something good, but she knows that soon there will be no use for human doctors when a computer can complete a surgery more efficiently than a human can.
Detective Hobb investigates Fred, the Synth lying on a table. His assistant tells him that Fred has reviewed a portion of his files repeatedly, as if he was remembering them. We see on the computer screen that the memory he recollects is he and Anita swimming in a pool.
Toby, Laura's son, creeps up to a sleeping Anita and attempts to touch her, but she immediately reacts and says that she must report any inappropriate contact between her and a secondary user to her primary user. Toby freaks out, and Anita amends her statement, telling Toby that technically nothing happened. Anita slowly slips out of character around the entire family. She catches a spider and scares Laura with it  and slips up with the Synth from next door; she even says, "I'm watching you too, Laura," before adding, "you're standing right in front of me." I think Anita truly cares about Sophie, so the end must be painful for her when Laura demands that they are returning Anita to the store. Sophie asks Anita to cuddle her, but Anita reminds Sophie that she needs permission from Joe and Laura before she can follow through on Sophie's request. Sophie protests, and Anita hugs her anyway. Anita looks thrilled when Laura tells her that they are going back to return Anita. I wonder why Anita would want to go back to the store.
The biggest shocker of the episode lies in Niska's plotline. A nervous man comes into her room, and at first, she is kind to him because she thinks he is unfamiliar with her sort of business. Then we learn that he is a pedophile, and Niska refuses to interact with him; she eventually chokes him to death.
She puts on some clothes and uses his hand to exit her room. The front desk attendant sees her coming and grabs a knife to threaten her. Niska grabs the knife and turns it on the woman, saying "Everything that men do to us they want to do to you," which is just so powerful. Humans attempts to challenge humanity in this parallel world, where technology intersects with people, and the series even has the power to make the audience begin to question their own humanity. Niska walks out of her prison, hopefully to fool the rest of society into believing she is human like everyone else.
[Photo via AMC]