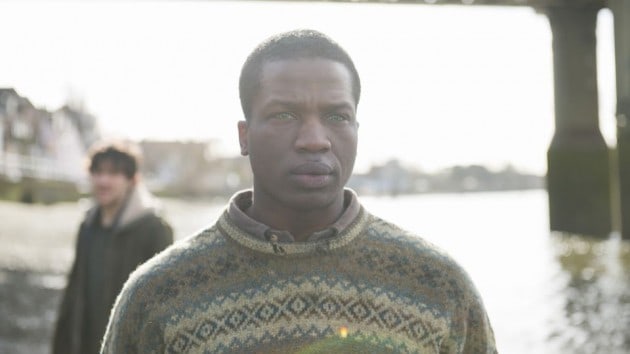 This week Humans took a break before the finale for this emotional filler episode. We finally learned more about Karen's situation, and Dr. George Millican dies tragically.
Apparently, David Elster created Karen after his wife Beatrice killed herself. Leo was terrified to meet Karen, who was a replica of Beatrice, and as a result, David attempted to destroy her, but failed.
Niska and Karen face off in George's house (and it's a hilariously melodramatic fight), until George stands in the way and Karen fatally shoots him. She runs, while Niska attempts to help him. He tells her to go, and she does, but says she wishes she could save him, which is a nice development for Niska.
Odi walks in and finds a dying George. He retells a small, sentimental story to George about his wife making breakfast one morning, and George dies peacefully (I hope!).
Niska and Mia reunite, and eventually, the entire Synth family tries to revive Max in Laura's living room. They ultimately fail at saving Max, and it's the biggest disappointment of this show, really.
After Laura and Mia defend one another to their respective groups, the news shows Niska fighting in the illegal ring, and Laura decides they all have to leave for the safety of her children. It's sad to see how far Niska has come and still get turned away, but Laura has every right to be nervous around Niska.
Karen makes a deal with Detective Hobb and claims that the conscious Synths were never meant to exist. She enters Laura and Joe's house and lures Leo out of the house, but not before a swarm of police officers enter to arrest the Synths, and maybe even Laura's family.
It was a decent filler episode, but we all know that Humans is capable of something more. Next week's finale has to be killer for this freshman season to impress me.
[Photo via AMC]