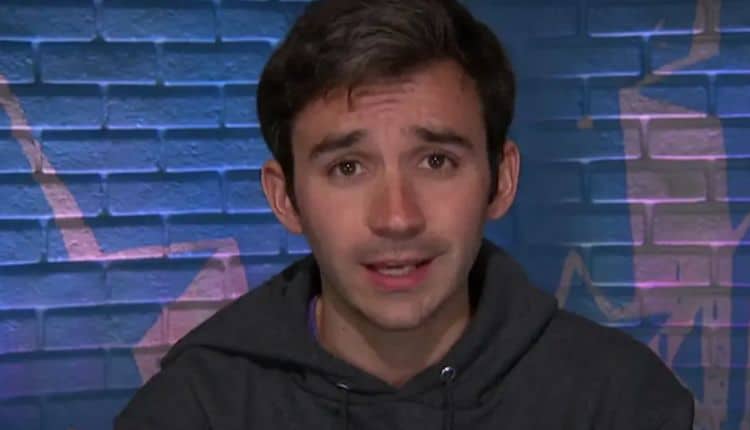 When Ian Terry entered the Big Brother House at the start of season 14, it didn't take long for him to become a fan favorite. Throughout the season, Ian proved to be fierce competitor as well as a genuine person. Since being crowned the winner, Ian has mostly avoided the spotlight. However, he returned to the Big Brother world in 2020 when he joined the cast for the all-star season. However, many fans have been very disappointed by the fact that Ian has had to deal with some bullying during his second go-round in the house. Several other houseguests have openly made fun of Terry's autism. Despite the challenges he's facing, Ian is refusing to backdown and many viewers are hoping he goes home with another win. Keep reading for 10 things you didn't know about Ian Terry.
1. He's Not Active On Social Media
Being on a show like Big Brother usually comes with a large social media following. That's especially true for the people who win. Ian doesn't seem to have an interest in building a big social media presence, though. He has a verified Twitter account with over 100,000 followers, but he only tweets a few times a month. He doesn't have a verified Instagram account and he hasn't posted on Facebook in over a year.
2. He's A Pittsburgh Native
Pittsburgh people will be proud to know that Ian Terry is one of their very own. He was born and raised in the nearby township of Shaler and attended Shaler Area High School. He is very proud of his Pennsylvania roots, however, he currently lives in the Houston, TX area.
3. He Has A Girlfriend
Since Ian doesn't like to spend much time in the spotlight, it does without saying that he's also a very private person. However, we do know that he has a girlfriend although it's unclear how long they've been together. He's also chosen to keep her identity private which probably isn't a bad idea.
4. He's Always Been A Huge Big Brother Fan
Getting the chance to compete on Big Brother would be a dream come true for a lot of people, but it was especially meaningful for Ian because he's always been a huge fan of the show. In most cases, people who consider themselves Big Brother super fans don't tend to have much success when they actually get in the house, but Ian crushed that stereotype.
5. He Loves To Play Backgammon
Playing games is Ian's speciality which is one of the reasons he was so excited to get the opportunity to be on Big Brother. However, backgammon is the game that really has his heart. He has been playing competitively for several years and is heavily involved in the community.
6. He Studied Chemical Engineering
Ian is the type of person who has always excelled in the classroom. He attended Tulane University in New Orleans where he earned a bachelor's degree in chemical engineering in 2013 and was a member of the American Institute of Chemical Engineers. While there, he also minored in math and economics.
7. He Used To Be A Teacher
Learning is one of Ian's passions, but he also likes to share his knowledge with others. After finishing college, he worked as a physics teacher at YES Prep School in Houston. After working in education for almost five years, he moved on to a consulting position.
8. He Recently Opened Up About Having Autism
Being vulnerable in front of the entire world isn't an easy thing to do, but that's exactly what Ian did during Big Brother 22 when he decided to share that he was diagnosed with autismBut Ian doesn't let the diagnoses define him. He says, "Being on the spectrum isn't my identity. I'm a smart guy, I have a great family, friends, girlfriend and I won Big Brother."
9. He Is A Member Of Mensa
When Ian said he was smart, it was definitely an understatement. He is much more than just smart. According to his bio on the CBS website, Ian is a card carrying member of Mensa. For those who aren't familiar with Mensa, it's an international organization which requires all members to have exceptionally high IQs.
10. He Has A Pet Puppet
Ian is a quirky guy and he isn't afraid to show it. He and his girlfriend have a dinosaur puppet named Isaac that they consider their pet. They've even come up with stories and personality traits for their stuffed friend. Ian brought Isaac into the Big Brother House with him. Needless to say many of the other House Guests have had something to say about it.