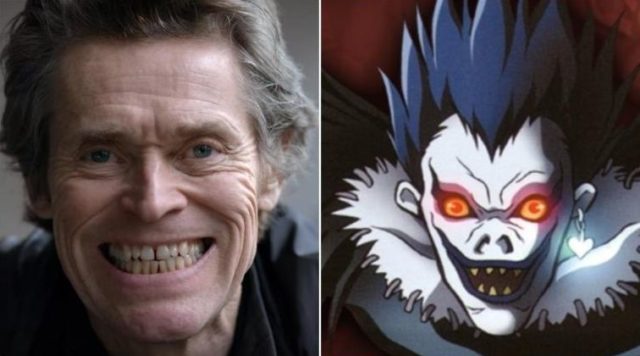 Here's something I'm having a very hard time believing.  The last comic book movie Willem Dafoe was in was Spider-Man 3 as the Green Goblin?  How is this possible?    Unless you fully count John Wick as a comic book movie (which I don't) I find it nearly impossible that he's had a ten year hiatus from comic book films.  Why do I bring this up?  Look at this guy!  Do you realize how much money the studios could save on makeup?  I kid I kid.  Seriously though, Dafoe has such an incredibly sinister look that you'd think he'd be a villain or at least bad guy in more Marvel and DC flicks.
Ever since I saw his Snickers Super Bowl commercial I can't get that disturbing image of him as Marilyn Monroe out of my head.   It looks like the executives have listened to my prayers though.  Dafoe will be in the upcoming films Aquaman and Justice League playing the same character Nuidis Vulko who surprisingly is a good guy.   I have to admit this bothers me a little but again, I'm glad that Dafoe is back in the comic book movie game.
By the way here's that Snickers ad.  Good luck not having nightmares.
https://www.youtube.com/watch?v=9hjwMWHwGj8
Save