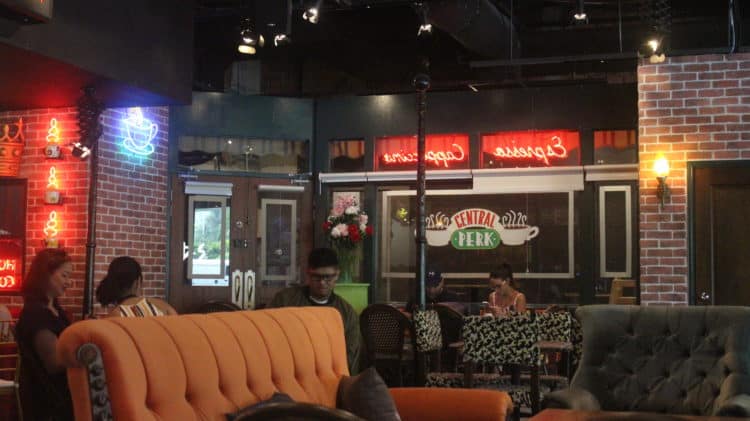 If you're a huge fan of Friends, you know that the Central Perk is the place where the main characters usually hangout. A real life version was opened in Singapore around two years ago. Fortunately, I was able to visit the place and I'm going to share to you all about my visit.
As I enter the cafe, I immediately gushed about seeing the real life version of the cafe that I only see in the show every time I watch an episode. They were able to get every details and I feel like I'm inside the show. The waitress brought me to my table and gave me the menu.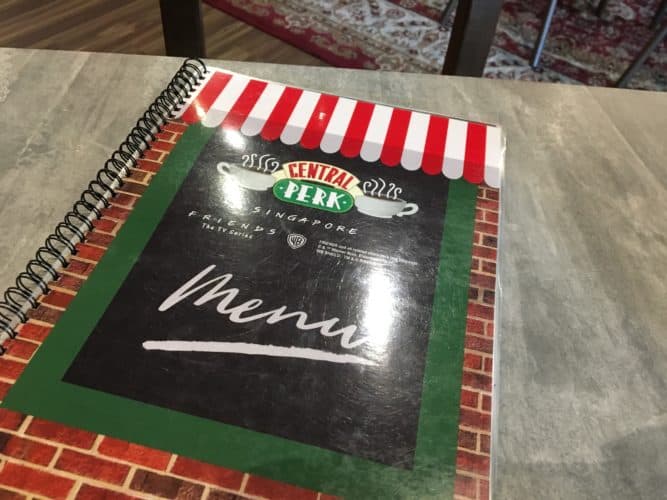 There are variety of choices in the menu. You can order coffee, pizza, pasta, dessert, alcoholics drinks, and many more. They are a bit pricey though due to the licensing cost of building the cafe. Since I only came there for a visit, I only ordered the "Chandler Bing Friendspuccino" which is around 10 SGD.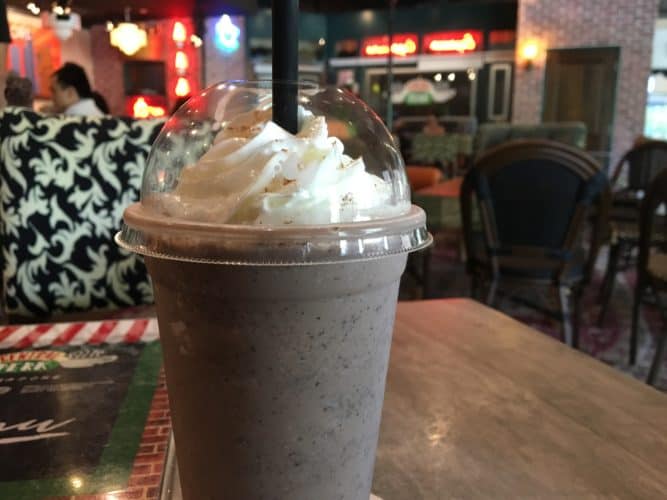 Here's the awesome part of the cafe which I think would delight the fans. There is also the couch where the main characters usually sit and right in front of it is a huge screen with the episodes playing. In other words, you can watch the show while sitting in that couch and drinking a cup of coffee. Sounds cool, right?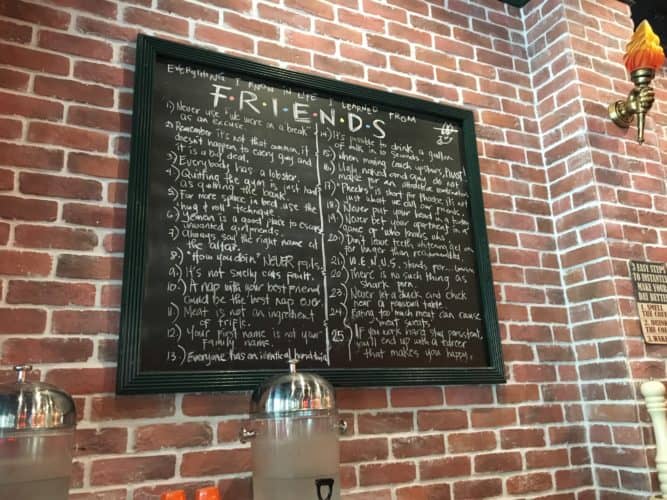 Besides the cafe, there is also a souvenir shop in which you can buy official Friends merchandise but it is also pricey as well. There is also like a small exhibit of some of the notable props on the show. I'm not sure if they are the actual props or just recreated ones. There is also a recreation of Monica's kitchen which was also awesome, but I wasn't able to take a picture.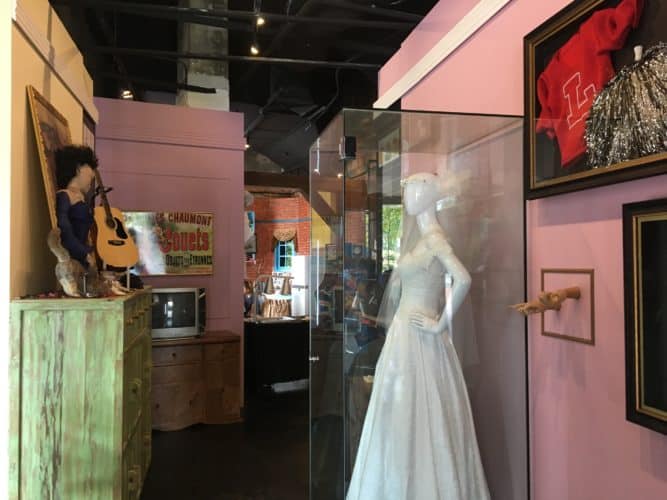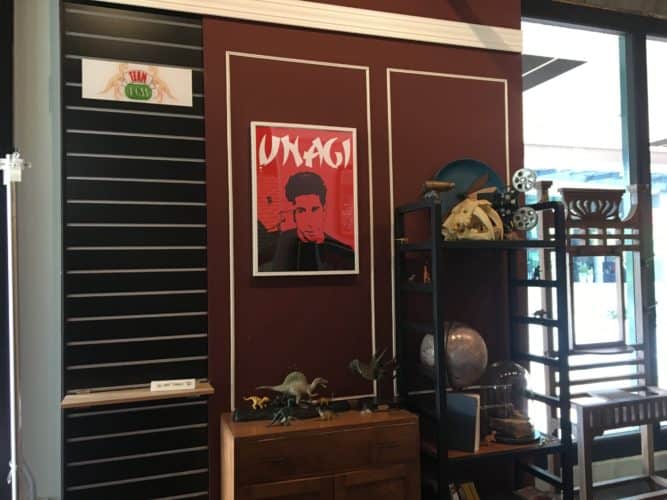 Overall, it was a very delightful experience especially for those who are huge fans of the show. I recommend everyone to visit this place especially if you're on vacation in Singapore. Try to include this in your checklist.
Central Perk is located at 1 Magazine Road, Central Mall #01-01, Singapore 059567. It opens daily from 11:00am to 11:00pm. On Tuesdays, it closes at 10:00pm.