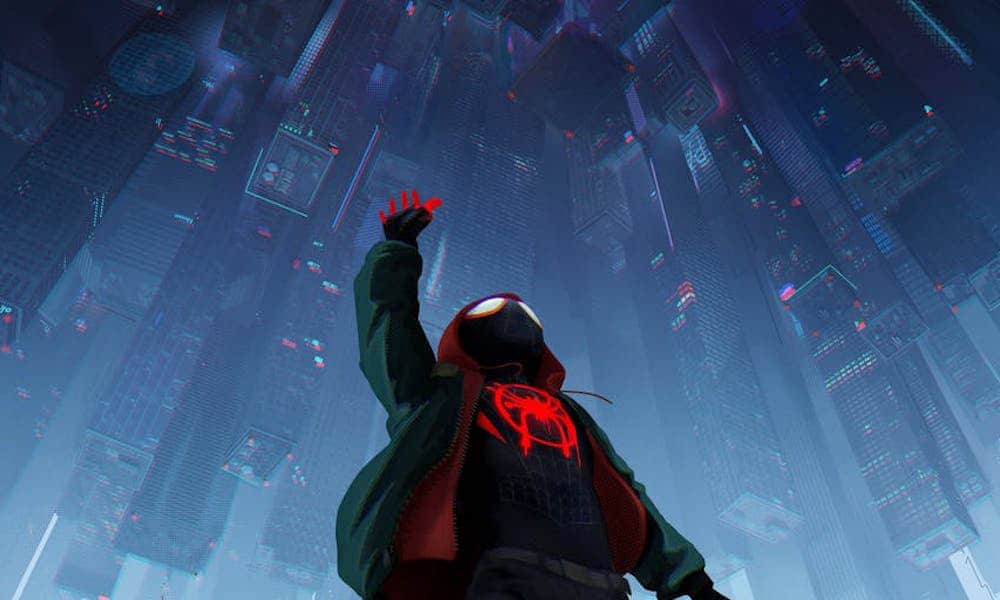 There was always a niggling question in the air regarding Sony's animated Spider-Man team-up movie, Spider-Man: Into the Spider-Verse.  From gross mismanagement to market saturation, Spider-Man's standing as a cinematic brand has taken a real beating over the years.
The Raimi movies certainly started strong (especially given the expectations for the genre at the time), but they crashed and burned spectacularly with the instantly infamous Spider-Man 3 (2007), which, all things considered, isn't nearly as bad as it is remembered as being.  Although a positive step forward for the franchise – both in how Marc Webb injected the characteristic humor back into the franchise and gave the title character a much more interesting romantic interest – The Amazing Spider-Man (2012) and its stuttering sequel never quite found their footing in the shifting maelstrom that was post-Avengers (2012) Hollywood.  Spider-Man: Homecoming (2017) and its related MCU offerings were certainly a lot better than anything that had come before it (yes, even the Raimi trilogy), but the wall-crawler was undoubtedly near the bottom rung of Marvel Studios' offerings, leaving many fans disappointed.  Then there was the dumpsterfire that was Venom (2018), a movie I only can't call my least favorite of the year because Batman Ninja (2018) had to exist for some God-forsaken reason.  Like Batman movies, had we finally just had enough of Spider-Man?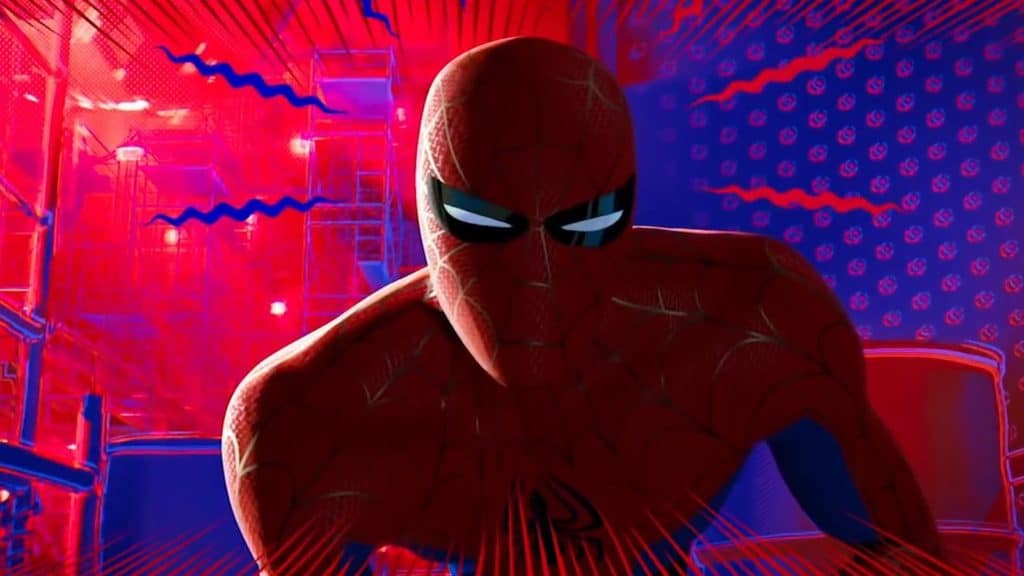 Well, actually, no.  As it turned out, Spider-Man: Into the Spider-Verse (2018) – incidentally based on my favorite Spider-Man storyline from the comics – is one of the year's unquestionable masterpieces.  From its endearing story to its refreshingly diverse cast to the wild inventiveness of its animation, there's very little to complain about with this absolute gem of a film.  And, if the box office is any indication, I'm not alone in the matter.
Ahead of the year-end holidays (where the film is similarly expected to make a box office killing), Into the Spider-Verse opened to the tune of $35.4 million dollars domestically, making it the highest opening weekend for any animated movie ever released in December.  This break's Sing's (2016) record of $35.2 million two years prior.  And given that that movie went on to gross $270 million in the US, Sony's latest offering is not only likely to break the $200 million mark (which no Sony animated feature has yet done), but will likely come within striking distance of the $300 million mark.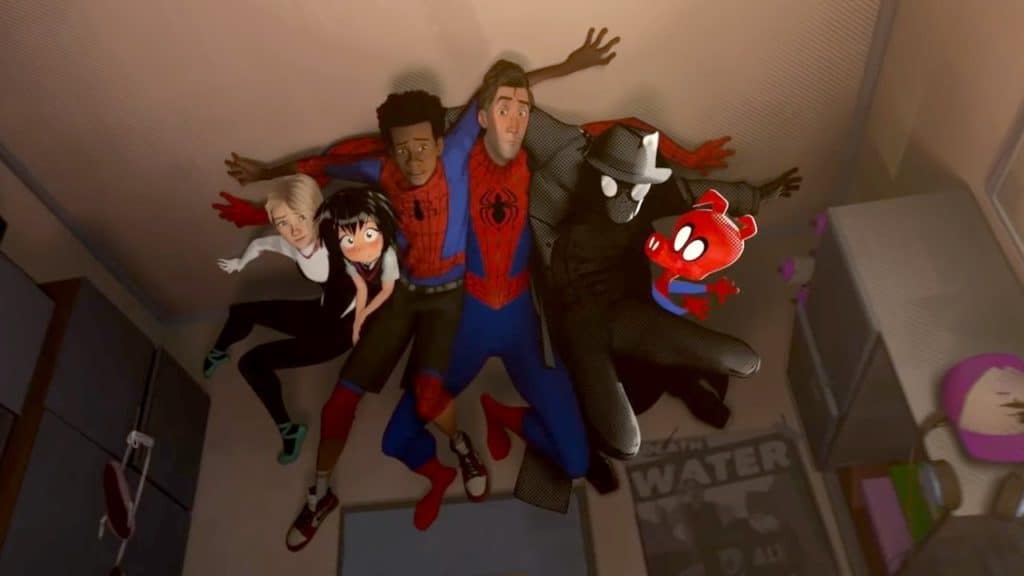 Not only that, but the film is a critical smash hit, instantaneously jumping to the forefront of the Oscar's Best Animated Feature race: a position long-held by Pixar's Incredibles 2, which came out earlier this summer.  Into the Spider-Verse comes complete with an A+ CinemaScore (indicating the audiences were pleased with the film that they were promised through Sony's ad campaign), a 97% certified fresh rating on RottenTomatoes (indicating that critics universally liked the film) and an 87 rating on MetaCritic (indicating that those 97% of critics who gave it a positive review didn't simply like the movie, but passionately loved it).  Regular moviegoers, taking to social media, have gone so far as to call it the best Spider-Man movie of them all (dethroning fan-favorite Spider-Man 2), if not the best superhero movie of the year (dethroning Oscar-contender Black Panther).  Like many of the great superhero movies before it (The Avengers, Guardians of the Galaxy, Thor: Ragnarok), it freshened the whole genre up for many of its more disgruntled fans.
Just like upstart centerfold Mile Morales, Into the Spider-Verse has proven itself a film of incalculable mettle that stands to storm away with all of the year's corresponding top prizes.  Justice would have both this and Black Panther in the running for Best Picture, but that's an upset in nominations that absolutely will not happen (and Marvel will simply have to contend itself with its one likely nominee).  But Best Animated Feature is not just a possibility, but almost certainly a certainty at this point.  Even though it is jokingly referred to as the Disney-Pixar award for as often as those conjoined studios win the prize, its competition this year is week and the film itself is incredibly strong.  Incredibles 2 is a fun, but much less substantive film in the same genre (and it's not like the Academy is tripping over itself to award sequels in general).
Ralph Breaks the Internet (2018), another sequel, both fun and quite clever, but bears the weight of being a conceptually elevated version of last year's much-maligned Emoji Movie (2017), which likely won't do it any favors when Academy members move to vote on a winner in the category.  Isle of Dogs (2018), the controversial Wes Anderson animation from the early months of 2018, is the kind of so-called adult animation that won't have the same groundswell of support that more family-friendly fare tends to enjoy (plus that early release date won't help keep it in the conversation with frequently forgetful Academy voters).  And, finally, Mirai (2018), the celebrated anime from Japan, is another candidate that voters are likely to nominate, but fail to actually award anything to.
The coming weekend with show us what kind of (and how many) legs this friendly neighborhood Spider-Man has at the box office: that is, whether or not the positive reviews and rapturous word-of-mouth will keep its numbers going strong through the holiday season.  It'll be facing down stern competition with the twin-releases of Aquaman (2018) and Bumblebee (2018) this weekend and Mary Poppins Returns (2018) shortly thereafter.  But the holidays itself is always kind to the kind of movie that this is (both animated and family-friendly), and many extended families will find it a fair compromise to see on Christmas after their more traditional revels have come to an end.  Needless to say, this is a movie to keep an eye on both through the end of the old year and moving into the new one.