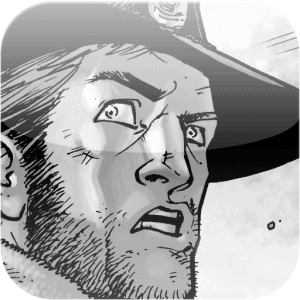 Here's another freebie that you televisionites are sure to love. I'm sure all of you are aware of AMC's new series The Walking Dead, which is premiering at the end of next month. The series is adapted from Robert Kirkman's graphic novel of the same name, and the source material is some of the best comic I've ever read. Now, you can check out the first issue of the long-running series free on iTunes, just in time for the adaptation.
The app allows you to go panel-by-panel through the first issue of the award-winning Walking Dead, getting you introduced to the storyline that will form the pilot episode of the series. While reading the comic will undoubtedly lessen the surprise of seeing the first episode when it hits on Halloween night, it's an experience in and of itself.
The twenty-five page issue is the first of many, but it serves as a great taster to the rest of the series. I've read the first couple of issues in paperback, and I have to say, reading them only served to get me more pumped for the TV series. Further issues of the comic are available through the X Comics application, which is also free.
The Walking Dead will premiere on Halloween night with a special ninety-minute premiere episode. Its first season will consist of six episodes, all of which promise to be as character-driven and gore-ridden as their brilliant source material.