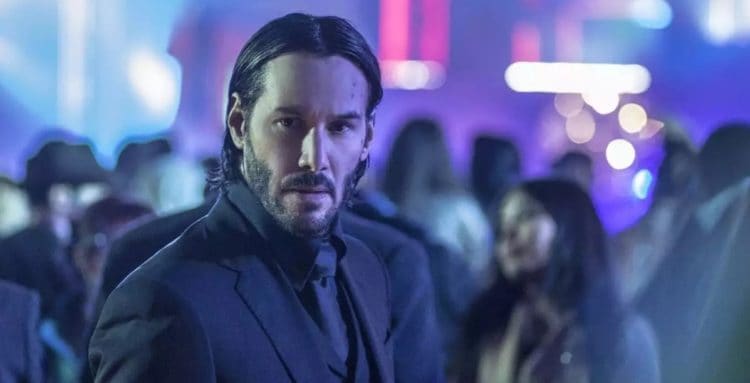 Honestly if Cardi B and Ozuna are going to be in Fast and Furious 9 it might need Keanu Reeves to show up just to even it out. Granted, there's nothing to say that the two rappers will be doing anything sliding in with a quick cameo before they bug out, but the idea that they're there in the first place is enough to make some of the fans cross their eyes and wonder what in the heck is going on. When it comes to Reeves' inclusion though as Jeremy Dick from MovieWeb mentions people are already hoping for the best even though it sounds likely that he too would appear for a cameo and not much else. That'd be okay with a lot of people since it would lend an air of gravitas to the movie, which in a big way seems as though it's already starting to wear out its welcome with a lot of people. Eyes might cross and heads might shake at that statement since there are still plenty of people that think that the Fast and Furious franchise can keep going for as long as the stars are willing to come back, but the truth is that at this point the story line is starting to fray a bit, and the reality that Paul Walker's character, Bryan, can't possibly come back without someone noticing a different person in the role, has to be weighing heavily on the cast.
Plus, how much more can the cast do with fast cars? Obviously that challenge was laid down eight movies ago since the Fast and Furious franchise has been going for a while and has been producing one movie after another with witty names attached to some of them so as to distinguish them from the rest. If Reeves does make his way into the franchise it does seem as though he might be better off being a new and insanely interesting villain, perhaps someone working with or in competition against Cypher, who will also be showing up apparently. How exciting would it be to see someone that could match the cool, calm crazy of Charlize Theron's cyber-villain? Of course even that doesn't really sound like something that Keanu should be doing, as he's got enough skill and talent to do it, but after John Wick everything else seems to get the volume dialed down a bit when it comes to efficiency. It could be that playing another hitman might be a good idea, albeit one that's hired by an outsider or by Cypher herself to try and take out Dom and his team. It could even be someone that Hobbs is familiar with since he's the big gun in the group and could have a great number of enemies that might strike at the team. Dwayne Johnson won't be in the coming movie since he's been a busy man as of late, but the rest of the crew, including Jordana Brewster, will be there as Kevin Fitzpatrick of Vanity Fair discusses.
There will still be a powerhouse in the movie, a role which will be taken by another wrestling legend, John Cena. It's hard to know what role he's going to be taking at the moment but given that he's a big guy and has roughly the same pedigree as Johnson when it comes to the movies he'll likely be taking on the part of someone that's a heavy hitter and is there to smash his way through stuff. So far the movie seems pretty loaded when it comes to talent since Ludacris, Nathalie Emmanuel, Michelle Rodriguez, Vin Diesel, and Tyrese Gibson are also returning. It's still going to seem a bit lacking without Paul Walker since he was one of the original members of the group, but if they brought in Lucas Black it would at least round out the group with another member since he too has been part of the franchise in a couple of movies, plus he had a deep connection with Han before his death, so it's likely that Dominic might want to keep him on the hook if he ever needs his assistance. Plus, there's no telling just where this next movie is going to go as Derek Lawrence of Entertainment Weekly might agree or what it's going to try to accomplish yet, so there's always a good chance that the team is going to need all the help that they can get. Then it depends on whether Cena will be on their side, as well as Reeves if the right role can be found for him, and even then they'll have Cypher to deal with since there's no way that she's going to miss out on a bit of revenge. One has to wonder if Kurt Russell and Scott Eastwood will be back this time, since the pair were actually kind of entertaining in the last movie.