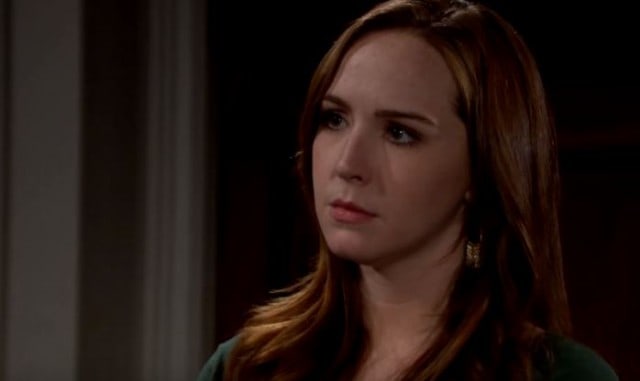 On Thursday's Young and the Restless, we see things turn from bad to worse for the people in Genoa City. As we've seen earlier in the week, Adam is missing, Victor denies it, Chelsea keeps up her search, a ransom note is sent and Victor tells Luca that they have to trade Luca's wife to get Adam back. Luca, obviously, was against this, so Victor had her kidnapped and prepared to trade for his son. However, at the last moment, it came to Natalie's attention through snooping that she is actually the woman in the ransom note for Adam, and she asks Victor to keep her safe. From the moment she outed herself as the real woman in the letter and the person behind all this mess, fans knew that she'd never be safe from Victor. It was a foolish choice asking him to keep her safe, and now she is at his mercy as he tells her he will protect her and then puts her into his custody. Concerned, Mariah and Kevin begin searching the computer that Natalie left behind. This is when they find a recording informing them that Victor has her. Kevin has been under the impression that Natalie might be conning them with her secrets, but he suddenly does not feel as if this is true.
At the hospital, it's a lot of talk going on. Billy is talking to Paul, and he is told about what happened to him the night he was injured and put into a coma. When Paul leaves and Billy is in the room with only Victoria, he asks her if she happens to know where Adam was that night. He is very suspicious that Adam might be the person who ran him down in the parking garage but while he's telling her he is sure of this, he is also having flashbacks to that night. In his flashbacks, he keeps seeing Noah's car, though he doesn't seem to comprehend what it is he is seeing at the moment. Noah has no idea that Billy suspects it's Adam. If he did, he'd probably hope that Adam never returns from wherever it is he is being held hostage by kidnappers.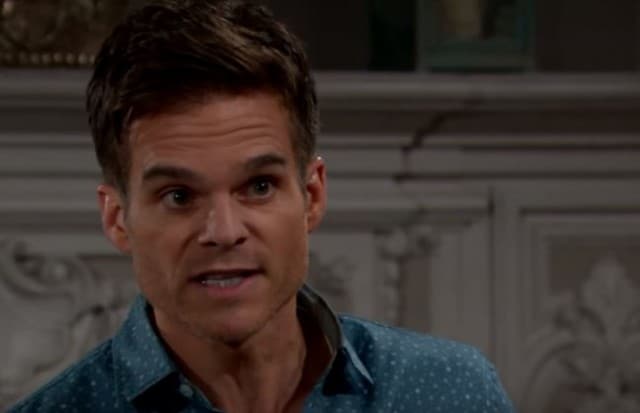 Marisa is back. Of course, when she was taken she went with the kidnappers on her own accord. The rumor was that it was Luca's parents who had taken Adam and that they wanted Marissa in return. She went with them without any issue and she was returned in the same vain. She's not even upset about it at this point. However, Noah is worried. He asks Marisa if Luca knows that he is the one who was behind the wheel of the car that hit Billy. Marisa, clearly lying, tells him that Luca is not aware of this in the least. When Marisa and Luca are alone together at the club, he tells her that Victor wants him to return to Spain but that he does not want to go. He and Adam are still hoping that Marisa's journal will result in the ability to take down Victor and his evil ways. When Noah doesn't feel any better about Marissa's reassurances, he goes into Noah's office and tells him he is worried that Billy will remember. Victor then assures him he will not allow that to happen at all.
Speaking of evil Victor's ways, he's in deep water when Dylan tells him that his cooperation with the police is the only way that Adam will ever be returned alive. When Kevin and Mariah come in demanding that they know Victor is the one who has Natalie, he explains that he is keeping her safe. He also tells Kevin that he knows that Kevin swindled him and took a million dollars from him, and he promptly kicks him out of his office. However, he does agree to work with Dylan and the police in an operation to get his son back from these kidnappers. The show ends on a note that seems everyone is finally getting what they want; Victor will get the help he needs to get his son back, Chelsea will get her husband back, Marissa is back and it appears that — for the moment — Natalie is safe and that Victor will not harm her in the near future.
Photo Credit — YouTube