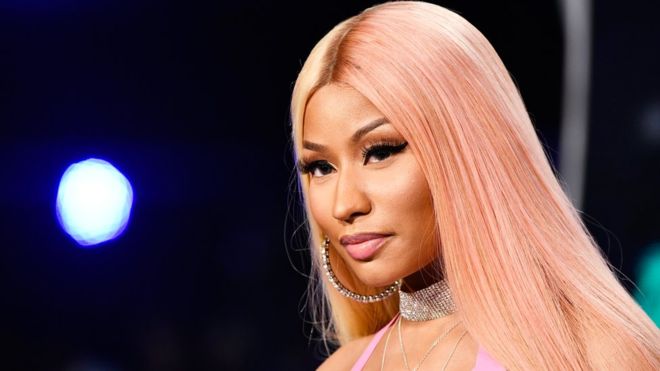 Nicki Minaj is widely regarded as the best female rapper of all-time and she has become known as the Queen of Rap. During her successful career, she became the first female rapper to sell 100 million units and she has been nominated for 10 Grammy Awards. Minaj has already had a chain of hit songs, and fans were keen for more to follow in the coming years. Therefore, fans were very surprised when the rapper recently announced she is retiring from music at the height of her success. So, what is the reason behind this seemingly sudden decision to retire? According to Distractify, the 36-year-old rapper made the shocking announcement via a post on Twitter. The tweet told her fans that she has decided to retire from music to concentrate on having a family. She told her fans to continue listening to her music and that she loves them for life.
So, this Twitter announcement seems to indicate that Nicki Minaj is ready to settle down and start a family. However, there is also a theory that she has got sick of Internet trolls. It is possible that is a combination of both. In her personal life, Nicki Minaj began dating actor Kenneth 'Zoo' Petty since December 2018. This relationship has caused some controversy because Petty is a registered sex offender. There are some fans that believe that Minaj and Petty are already married. One reason for this is that Minaj has already changed her name on Twitter to Mrs. Petty. Minaj has a podcast called 'Queens Radio'. When she was presenting her podcast in August, she announced that she and Petty had filed for a marriage license as they intended to marry. She explained to listeners that after they applied for the license, she was traveling for her career. This meant that they had to go back and renew the license. From the point of the renewal, they were given 90 days to get married. At the time of talking on the podcast, she only had 80 days of this time remaining.
Minaj went on to say that they would officially get married before her album comes out and then she would release some new music before having a big wedding later. This made it clear that she was planning to continue in the music industry, so her Tweet conflicts with what she said on the podcast. Unsurprisingly, this mixed information means that fans have been left feeling confused about the rapper's intentions. Most fans were shocked and upset by Minaj's retirement announcement. They responded to her tweet with their own barrage of tweets saying they felt let down and devastated by the news. On the other hand, there were fans who offered her their support. Some fans said that it must be something special for the rapper to quit music as she is the best female on the hip-hop scene. They said that nobody could match her as she is the Queen of Rap.
Other music stars were also shocked by the news and weighed into the argument with their own comments on social media platforms. One of these was 50 Cent, who is a big fan of Nicki Minaj's work, says Urban Islandz. He has had plenty to say about a lot of people on social media in recent months, and not all of it has been good. He has shown Nicki Minaj and Kenneth Petty some love, though, so it is nice to see him showing a softer side. On his Instagram page, he posted a picture of Nicki and Kenneth with their arms around each other. 50 Cent said that he loves Minaj and Petty, but they are both crazy. He then added that he didn't think Nicki Minaj should retire from the music industry. In his opinion, she should take a break from music if she wanted to concentrate on her family, but she should then make a comeback.
The BBC comments that although it looks like this retirement announcement has come out of nowhere, there have been some signs. For example, she hints at her desire to settle down and start a family in several of her singles. Also, she has always tried to open doors for other female rappers to take center stage, and this is something that she has achieved. Both Cardi B and Megan Three Stallion are now big names in the hip-hop industry. While she has pushed for their success, it now means she has competition. Despite getting ten Grammy Award nominations, Minaj has never won this award. In contrast, Cardi B has already picked up the Rap Album of the Year Award for Invasion of Privacy.
This is a sign that Nicki Minaj is not at the top of her game as she once was, and this may have contributed to her decision. At one time, she was the biggest thing in the hip-hop industry. She has won five MTV Video Music Awards and also broken the record for the most Billboard Hot 100 entries by a female solo artist. Now, her career has begun to slow down, and she may see this is the perfect time to make her exit. She certainly isn't the first rapper to take early retirement. Both Eminem and Jay-Z retired from music at a young age, although they both made a comeback. In fact, after Jay-Z's 2003 retirement, he went on to release a further five albums. Although Minaj says that she is retiring from the music industry, she has not made it clear if she is retiring from all aspects of the entertainment industry, as she has also appeared in films. Nicki Minaj has had roles in 'The Other Woman' and 'Barbershop the Next Cut'. She has also provided the voice of a mammoth called Steffy in the 2012 film 'Ice Age: Continental Drift' and for Pinky in the 2019 animation 'The Angry Birds Movie 2'.