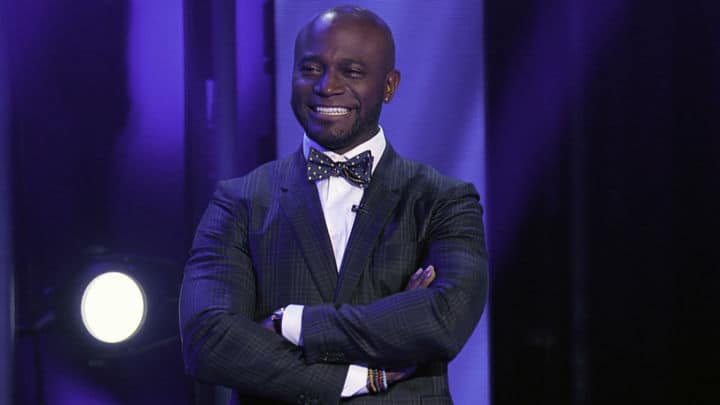 Hypnotize Me is a game show that has started up on the CW. For those who are curious, it features contestants who must cooperate with one another to complete routine tasks while under the influence of hypnosis. It is interesting to note that Hypnotize Me is hosted by Taye Diggs but features the hypnotist Keith Barry who has plenty of experience with this kind of entertainment. In fact, it should be mentioned that Barry was featured on the British predecessor to this show as well.
What Are the Two Different Applications of Hypnosis?
Anyways, there are bound to be a lot of people curious about whether the hypnosis seen on Hypnotize Me is real or not. After all, hypnosis shows up a lot in media, but it isn't exactly what most people would consider to be the most reputable of practices, not least because of how it shows up in media. However, there might be some truth to hypnosis, though it is still very much something that is in the process of being studied.
For starters, it is important to mention that there is a separation between hypnotherapy and stage hypnosis. Like the name says, hypnotherapy is hypnosis is used to put patients in a more suggestible state of mind before providing them with guided images as well as positive suggestions in an effort to help them with various issues. In contrast, stage hypnosis is hypnosis performed on a stage for the purpose of entertaining interested individuals, with most modern practitioners being much more focused on amusing their audience members than on seeking to impress their audience members. Based on this, Hypnotize Me is very much an example of stage hypnosis rather than hypnotherapy.
There is some evidence to suggest that hypnotherapy can be beneficial for patients with various issues. For example, hypnosis combined with cognitive behavioral therapy can help interested individuals lose more weight in a shorter period of time before helping them keep that lost weight off for a longer period of time than cognitive behavioral therapy on its own. Likewise, hypnosis can apparently assist with physical pain relief, particularly when combined with other methods.
Unfortunately, no one knows how hypnosis produces these effects at this point in time, though that hasn't stopped interested parties from coming up with a wide range of speculation. Sigmund Freud thought that hypnosis might have been effective because it lowered the barrier between the conscious and the unconscious mind, but said line of speculation has been abandoned for some time by most practitioners. Meanwhile, other lines of speculation range from hypnosis being a version of the placebo effect to hypnosis being capable of producing an altered state of mind that can be put to beneficial purpose. Most more research is carried out, interested individuals shouldn't expect a definitive answer to this particular question.
Having said that, it should also be noted that hypnosis doesn't seem to have the same level of effectiveness for the entire population. Apparently, about 20 percent of people show a significant response to hypnosis, while about another 20 percent of people show very little response in comparison. Meanwhile, the remaining 60 percent or so of the population have a response that is somewhere between these two extremes, meaning that hypnotherapy might still be worth considering for them for certain conditions. On top of this, while there are some hypnotherapists who claim that even a single session of hypnosis can have beneficial effects, most claim that the full results take multiple sessions to show up.
How Real Is Stage Hypnosis?
Moving on, there is a strong separation between hypnotherapy and stage hypnosis because the two have very different purposes while being carried out under very different conditions. In fact, there are some jurisdictions where someone who practices hypnotherapy isn't permitted to practice stage hypnosis, presumably because they need to protect all of the scraps of legitimacy that they can get. As for the issue of whether stage hypnosis is real or not, the answer is a pretty murky "maybe."
Principle-wise, hypnosis doesn't actually sound that far-fetched. Essentially, what happens is that the stage hypnotist uses suggestive techniques to put people in a state of mind in which they are more willing to listen to suggestions, thus resulting in the shenanigans seen on Hypnotize Me and other performances of this kind. Unfortunately, that makes it rather difficult to tell whether someone has been hypnotized for "real" or someone is just going along with it because they are getting carried away by the moment for whatever reason, assuming that there is even a hard separation between these two scenarios.
Generally speaking, we like to believe that our mind isn't so malleable because our mind is so fundamental to our sense of self, but there is plenty of evidence to suggest that humans are disturbingly suggestible under certain circumstances. For proof, consider a recent study showing that fake news can generate fake memories to go along with it, meaning that it is a self-reinforcing phenomenon. Even worse, said study is very much in-line with the findings of other studies on the same matter as well as other studies conducted on related issues. As such, while stage hypnosis may or may not be real, it might not be that far-fetched a premise after all.
Further Considerations
Of course, answering the question of whether stage hypnosis is real or not wouldn't actually answer the question of whether Hypnotize Me is real or not. After all, even if stage hypnosis isn't real, the show could be hiring people to perform the shenanigans seen on the screen. This particular show hasn't said much about the issue one way or the other, but there are previous shows that have gone to considerable lengths to stress that they are real and that their participants are real people rather than actors hired to play real people.
For the time being, it might be best for interested individuals to focus on the entertainment provided by Hypnotize Me than on the question of whether it is real or not. It hasn't been broadcast for that long, meaning that there isn't much materials for people to look at and that there aren't a lot of behind-the-scenes information that has come out. Due to this, interested individuals should wait for the passage of time to provide them with more material with which to cobble together a sound conclusion.