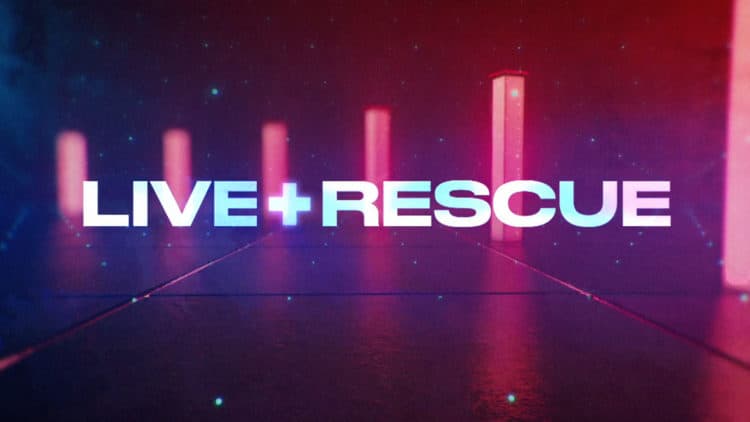 If the excitement of being on the front lines as a first responder is something you love, A&E's Live Rescue is probably a show you've tuned into. The show followers a firefighters and paramedics in different areas of the country as the respond to calls. Whether you've worked in the field or are just interested in it, Live Rescue promises to keep you entertained. The show is full of excitement and offers a unique look at what it's like to be a first responder. However, many have questioned whether or not the show is really live. After all, reality TV has been known to stretch the boundaries of reality, Keep reading to find out whether or now the show Live Rescue is actually live.
Where Is Live Rescue Filmed?
One of the first questions people have when it comes to any reality show is whether or not it's scripted. We can all breathe a sigh of relief at the fact that the show doesn't appear to be scripted in any way. Apparently, the show really does follow firefighters and paramedics in the cities where it's filmed. But this doesn't necessarily mean that the show is live.
As of season 2, the show is shot in Tallahassee, FL, San Bernardino, CA, Mesa, AZ, Paterson, NJ, St. Louis, MO, Hamilton County, TN, and Sacramento, CA. Season three welcome additional cities such as Alachua, FL and Savannah, GA. However, all of the cities featured on the show aren't exactly happy about the idea.
Earlier this year, civil rights groups in Sacramento expressed concern that the show would violate people's privacy. Unlike in other cities where similar shows are recorded, the decision to allow TV camera on fire calls was not put before the city council. Many believe that filming people during personal emergencies is exploitive and inappropriate. Kate Chatfield, who works for a nonprofit in the area says, "Certainly when you call 9-1-1 in a moment of distress or have an emergency, you don't expect a film crew to be coming to film you or your family member, child or loved one. It's trauma porn."
On the other hand, Sacramento Mayor, Darrell Steinberg, has no issue with the show. He says, "I have confidence in his judgment in deciding whether participation in a TV series is appropriate for the Sacramento Fire Department. Such shows educate people about the service that rescue and law enforcement professionals perform every day for residents of our city." Citizens have very little legal recourse in the matter. If you watch the show, you may have noticed that only some people's faces are blurred out. Typically, the law says that if you are out in public, you can be filmed. That film can then be used on TV. Essentially, this means that if something happens to you on public property, you may not be asked to sign a release.
Fortunately or unfortunately depending on how you look at it, filming in Sacramento stopped in March 2020 amid the COVID-19 pandemic.
Is Live Rescue Really Live?
According to A&E the show really is live. Of course, that's what we'd expect the network to say. But it really does seem to be true, at least for the most part. A Quora thread notes: "It's live. Different calls are monitored. When the most interesting 911 requests are sent they which from one camera crew to another. Predictive software called "mark 47" is used as well." However, another thread on Reddit suggests that the show features a combination of live and pre-recorded calls. The commentary from Reddit seems to be the most logical. There's no guarantee that something TV worthy will happen. Having prerecorded calls gives them some flexibility to add more entertaining content.
The Future Of Live Rescue
Despite the controversy surrounding citizen's privacy, Live Rescue is a very popular show. The series has recently started its third season and it seems to be off to a great start. However, another spike in COVID could result in production being shut down.
The concerns of people in Sacramento do raise an interesting question about the ethics of the show, though. As shows like this continue to get more popular, there will likely be more complaints. The reality is, having one of your worst moments filmed and aired on TV could make a traumatic experience even worse. This could end up being a case where the laws haven't yet caught up with technology. Until then, fans can continue to enjoy the adrenaline rush they get from watching Live Rescue and shows like it.