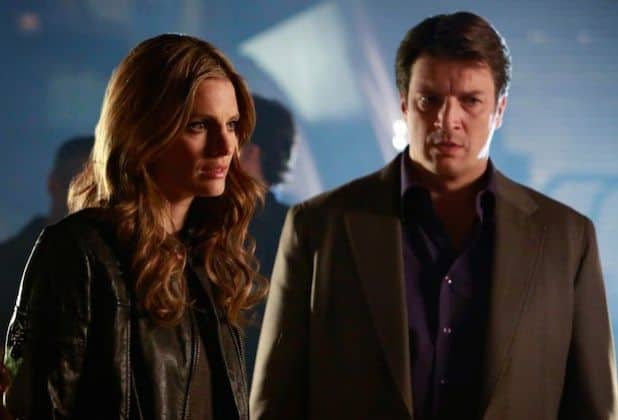 ABC President Paul Lee revealed yesterday at the Television Critics association that hit show Castle may look or feel a bit different should it return for a 9th season.  When he was asked if the network was looking into extending the show or a contingency plan should stars Nathan Fillion or Stana Katic not re-sign by way of spinoff or even a "reset" that could change the show's premise, Lee said, "We'd love Castle to keep going for many years to come. There are a lot of conversations going on as to how we could do that."
Earlier this week it was reported that veteran actor Gerald McRaney will recur beginning with Episode 14 as the head of a secretive private detective society.  Firefly alumni Summer Glau will be guest starring as one of the group's members.  In that episode we'll see Rick, Alexis, and Hayley be sent off to Los Angeles to investigate a murder that has ties to a NYPD case.
While many ideas are more than likely in the works for a possible Castle Season 9, Lee would not disclose any particulars on the direction the show would be taking. "I don't want to give a glimpse to what those ideas might be," he said, "but I'm feeling optimistic that we've got some good ideas."  Guess we'll all just have to tune in!