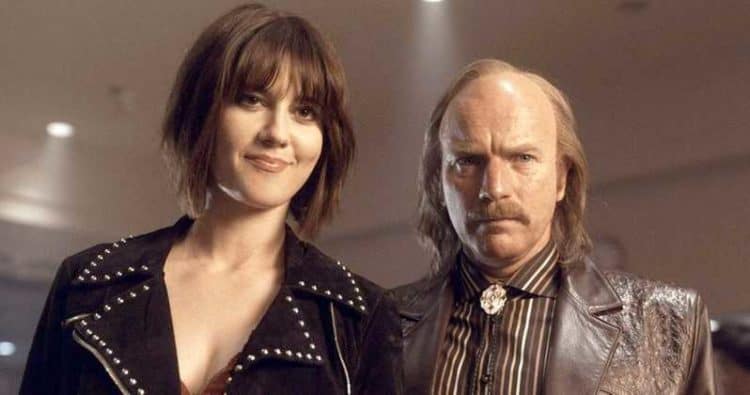 Anyone wondering if Fargo will have a season 4 should be able to breathe a sigh of relief since it would seem that it's going to happen according to Peter White from Deadline and several others. It would seem so long as there's interest the show will continue and at this time it sounds like there's a lot of interest in keeping it going as the showrunner is ready for more. Noah Hawley had to be convinced it would sound like upon reading an article on Digital Spy by Sam Ashurst, but once he was given the plot and the idea for the next season he was on board and the series was saved. In truth it would seem that he'd run out of ideas and was fairly confident that the third season would be it, since there seemed to be only so much that could be done with this story before it was finally time to put it to rest. As many writers know however there's always another way to tell a story and another angle to come from, it just needs to be found.
For those that remember the movie it'd be best to remind any that haven't watched the show yet that it's not taking off the movie quite as much as you might think. Instead the show is focusing on different people across different timelines, meaning that it's more about the name and the place than the story you might recall. The movie was something unique and in some ways inescapably messed up since you can probably count on one hand how many times you've seen a body dumped into a wood chipper for disposal. The show takes a few different approaches however and tries to give people a wider array of stories to pull from so as to distinguish itself as something both different and entertaining. Plus, it's managed to pull in some very impressive acting talent throughout the past few seasons that has made it all the better for their gathered experience.
The word from Josh Wiggler of The Hollywood Reporter is that Chris Rock is going to be showing up in season 4 and he's going to be playing the head of a crime family. This could get interesting to say the least since Chris Rock has changed a great deal since his younger days and has taken on a lot more serious roles throughout the years. But a crime boss is something that has not been his forte in the past and it might be a nice change of pace to see. This dynamic could help to continue telling the story of Fargo in a way that will only continue to broaden the scope of the story and possibly keep it going for as long as the showrunner wants, if that's what he wants. Right now it seems as though he might be figuring out the story as he goes and need the kind of inspiration that will continue the forward motion of the series bit by bit as the ideas continue to come. Some might not see this as an acceptable way to run a show but quite honestly it keeps things interesting.
So far it sounds as though season 4 of Fargo is going to be another period piece that will allow the showrunner to detail yet another layer of the story and take people back to another time when things were different and the world we knew wasn't the same chaos that we see in the modern era. Taking things back in time like this has been helping the show immensely since it allows the story to clarify and build itself as the season goes, therefore showing the fans what they want to see and hopefully answering questions that might get asked during the course of a season. There's almost always someone that's going to know what happened, why did it happen, what might have happened if something else had happened, and so on and so forth. Period pieces give a nice glimpse into the past to see what makes people tick, why they turned out the way they did, and of course how they might turn out moving forward. The more a show can offer to the fans the better and as it progresses fans are going to keep wanting to know more, which in turn might inspire even better storytelling and reveals that might shock a lot of people but can also give them something to think about that wasn't a normal part of their thought process before.
Shows like Fargo are a bit of fun at the expense of sheer enjoyment since they do make a person think and they do require one's attention more than other programs. But honestly thinking while trying to watch a show is not a bad thing.