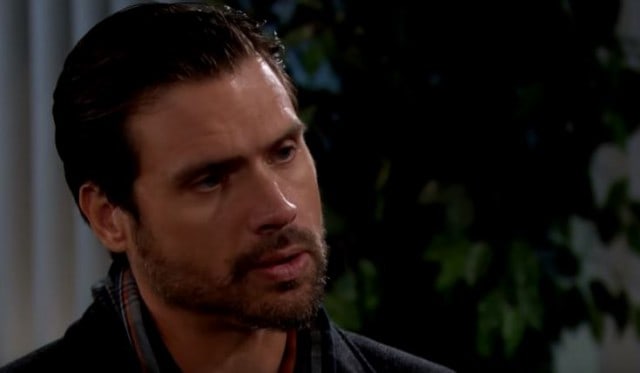 On Wednesday's episode of The Young and the Restless, it's doctors everywhere. Doctors here and doctors there, and medical information that will make everyone question what is going on. But before we talk medicine, we will go where the doctors are not; Victor's office. Natalie walks in and tells him that she is the woman that the kidnappers want. He tells her he will have her thrown out, and she then opens up to him. Kevin told Victor that Natalie's fee was $2 million, but he only paid her $1 million, and the investors took Adam. Now Victor is worried because he sent Marisa to use as the exchange, believing she is the woman they referred to in the ransom note. He believes Natalie and he calls the men he hired to kidnap her and tells them that it's not going to go down the way that they originally thought. Natalie wants Victor to keep her safe, and he tells her he will. Of course, he will not. He wants his son back and doesn't care about Natalie.
For Billy, it's the fact that the doctors believe that there might be some significant damage from the aftermath of his accident going on. Remember, Billy wasn't even expected to live. He's been awake for a very short amount of time, and only because he did not die when his brother had him removed from the life support that was keeping him alive. He's overcome so much already, and his family continues to pray that he will overcome everything else that is plaguing him. We saw Victoria tell his brother and mother that the doctor is concerned, and we see that this is an emotional moment for both. Jack is still convinced that he is the reason that Billy is in this situation in the first place, and the guilt is eating him alive.
Billy wakes up as his family is reassuring one another and tells them that he remembers something from the accident. Noah won't be happy to learn that he is remembering more and more every day, but it appears that the driver of the car that hit Billy is safe for at least one more day. Billy remembers that his bookie is the one who beat him up so badly that he went stumbling into the road and was hit by a car. It's not everything, but it's enough to encourage them to see the best in the situation.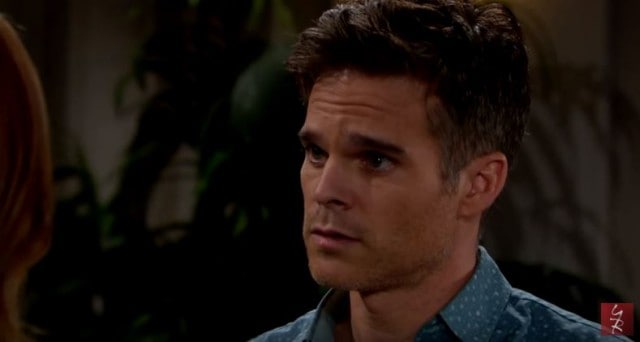 Nick is in the midst of confronting Dr. Anderson at Crimson Lights about everything Sage believes. He's beginning to think that Sage is right and that what the doctor is doing is not normal, legal or right. She alleges that her patient, Sage, is not stable enough to make such deductions and that her deductions are a result of paranoia. He continues to defend his wife, and the Doctor tells him that he can defend her all he wants, but she needs a doctor. He then joins his wife at the hospital so that they can go see Billy now that he is awake. They spend some time there with Jack before everyone leaves the room and Billy tells Victoria that he's messed up her life enough and he wants her to find happiness with someone else. She kisses him, tells him no and tells him that he's coming home with her and to their kids. He is happy to hear this and allows her to continue kissing him.
No matter how much Sage and Nick work to avoid Dr. Anderson, these two cannot get away from her. She is back at the hospital and she learns that while Sage was there she was asking around about her, and it infuriates the doctor. That's when she overhears these two talking about how there is something wrong with her.
Dylan is looking for Adam, and that's when Mariah realizes that Natalie is now missing. They approach Victor and call him the common denominator in the story of three missing people. It looks like things are not going well for Victor at the moment, and he as to find a way to get out of this mess. Will he get his son back?
Photo Credit — YouTube