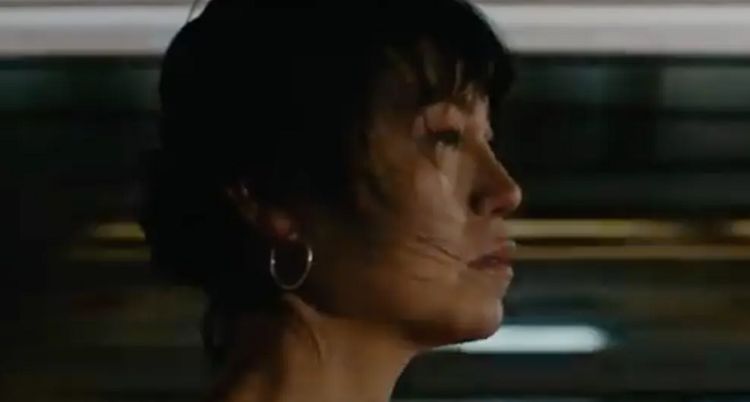 Filmmakers usually spend most of their time behind the scenes, but Isabel Sandoval has found herself in the spotlight on several occasions. The talented Filipina filmmaker has been in the industry for well over 10 years and she has always been passionate about sharing important stories with the world. Her latest project, the 2019 film, Lingua Franca, touches on very meaningful topics such as trans identities, language, and immigration. Isabel's work has touched countless people and her unique perspective allows her to create from a place that many have never explored. Keep reading for 10 things you didn't know about Isabel Sandoval.
1. She Didn't Go To Film School
Pursuing a career in the film industry wasn't always something Isabel planned on doing, however, she has always loved movies. At an early age, she developed an interest in movies and watched as many as she could. Although she was never formally trained in making films, she believes that all of the movies she watched throughout the years provided her with an education.
2. She Is A Trans Woman
Like the character she plays in Lingua Franca, Isabel is a trans woman. Lingua Franca is the first film she made after transitioning and she became the first trans woman of color to enter a project into the Venice International Film Festival and the BFI London Film Festival.
3. She Studied Psychology
Isabel's path to becoming a director has a few detours. In college, she studied and earned a degree in psychology. After graduating, she spent several years working in brand management for a hair care company. However, it didn't take her long to realize that the work she was doing wasn't what she was truly passionate about.
4. Lingua Franca Was Her First Film Made In The United States
Not only is Lingua Franca the first film that Isabel made after transitioning, it's also the first film that she set and produced in the United States. Although she wants to make more movies that are set in the U.S. she also plans to continue to include elements from her Filipina culture.
5. She's Working On A TV Series
Isabel has been working on films for her entire career, but it looks like she's about to branch out a little and break into the TV world as well. In an interview with Sag Indie, she shared that she is currently working on a TV series. She's already closed a deal with FX for the pilot. Unfortunately, she wasn't able to give any details on what the show is about or when we can expect to see it.
6. She Encourages People To See Beyond Labels
Isabel falls into several minority categories: she's a woman, a personal of color, and an immigrant. However, despite the many labels that have been placed on her identity, she knows that there is no one thing that defines her. Although each part of a person's identity plays an important role in who they are, Isabel encourages people to see beyond simply labeling people.
7. Lingua Franca Is Not Autobiographical
Some who knows Isabel's backstory may assume that Lingua Franca is the story of her life, but it isn't. She says, "I tell people that while "Lingua Franca" is not an autobiographical film, its temperament very much captures those first few months after Trump got elected to the White House. I was feeling a lot of vulnerability, anxiety, and uncertainty about being a minority here in the U.S."
8. She Enjoys Telling Stories Of Disempowered Women
It's no secret that the entertainment industry overlooks certain types of people. Through her work, Isabel hopes that she can give some of those people a voice. She told Script Magazine, "My theme of choice has been women with secrets, and also women who are disadvantaged, disempowered and forced to confront broader issues. This is true in all my features."
9. She Loves To Read
Isabel spends a lot of her time writing. But one of the key elements to being a good writer is doing a lot of reading. She loves to read and enjoys a wide variety of books including philosophy and self help.  Sometimes she shares photos of her favorite books on Instagram.
10. She's Active On Social Media
Since the release of Lingua Franca, lots of people have wanted to learn more about Isabel Sandoval. The good news is that she's on social media. She's very active on both Twitter and Instagram. She doesn't have a lot of followers on either platform, but she does like to stage engaged with her fans.