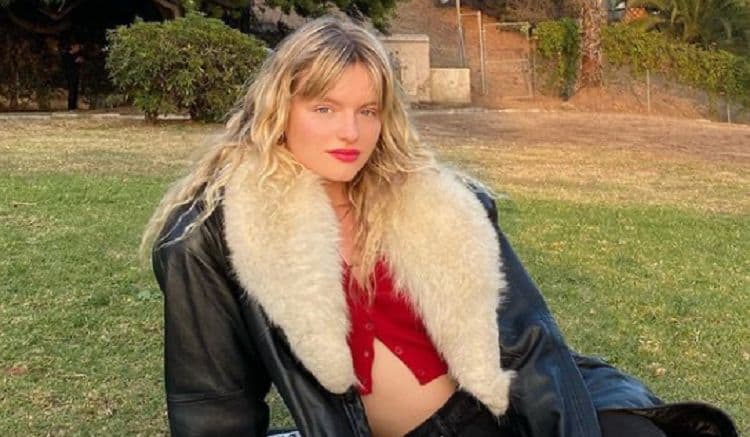 Although it make look easy on the outside, making it as a professional actor isn't an easy thing to do. There are countless actors who wait years and years for a big break that never ends up coming. Fortunately for Isabella Farrell, her time is now. The rising star has been getting a lot of attention over the last few years, and her role as Stacey Ross in the new Epix series, Bridge and Tunnel, has put more eyes on her than ever before. As usual, Isabella didn't disappoint. Now her growing fan base is excited to see what she does next and it looks like there are going to be a lot of great things in her future. Here are 10 things you didn't know about Isabella Farrell.
1. She's A Vegetarian
Like most people, Isabella always wants to look and feel her best. Part of her personal routine for doing this involves eating a vegetarian diet. We weren't able to find any information on what made her make the decision to come meat from her diet, but she seems very happy with her choice.
2. She Has Her Own Cooking Show
Since Isabella is a vegetarian some people may assume that she has a 'boring' diet, but that isn't true at all. She loves trying new foods and she also loves to get in the kitchen and experiment with different types of recipes. She even has her own online cooking show on YouTube called Chow Bella.
3. She's Also A Model
Isabella's good looks are the first thing that many people notice about her and it goes without saying that the camera loves her. In addition to building a successful acting career, Isabella has also been modeling professionally for the last few years. She is currently signed with Wilhelmina Models. Don't get it twisted though, Isabella is much more than just a pretty face.
4. She Co-Founded A Charitable Organization
Isabella is all about using her platform to stand behind the things that are important to her while also educating others. She likes giving back to the community. She is the co-founder of an organization called Get2Give. According to its site, "The Get2Give gift box is a limited run of self-care packages specifically focused on giving back; With 100% of profits going to the Loveland Foundation, which focuses on bringing healing resources to women and girls of color."
5. She's A Ballerina
If you thought Isabella's list of talents stopped with acting and modeling, you might want to think again. She is also a very skilled dancer and has been trained in ballet. Unfortunately, we weren't able to track down any specific information on how long she's been dancing or where she received her training.
6. She Likes To Travel
The experience of traveling is something that nothing else can quite compare to. Isabella is fortunate that she has been in a position to do lots of traveling over the years. She has visited places across the United States and in other countries including Turks and Caicos, Mexico, and France.
7. Bridge And Tunnel Was Only Her Second TV Role
If Isabella's face doesn't look familiar to you, that's because she really is just getting started. At the moment, she has a total of seven on screen credits. Prior to Bridge and Tunnel, her only TV role was was a brief appearance in an episode of The Good Fight. Now that more people are getting familiar with her talent, there's a good chance we'll be seeing a lot more of her on TV in the years to come.
8. She's A Fairly Private Person
Despite still being relatively new to the industry, Isabella has already built a substantial social media following that currently includes more than 34,000 people. Although she is an active social media user, none of content ever gets too personal. Overall, she seems to be the kind of person who prefers to keep her private life away from the spotlight.
9. She Loves To Connect With Fans
Building a strong relationship with fans is very important, especially when you're just getting started. This fact isn't lost on Isabella and she loves getting the chance to connect with the people who support her. Occasionally, she even shares images of fan art that people have made for her.
10. She's Close To Her Bridge And Tunnel Co-Stars
No matter what kind of job you have it's always nice when you can form a genuine connection with the people you work with. This is even truer when you have a job that requires you to spend extended amounts of time with your co-workers. Isabella and her cast mates on Bridge and Tunnel were lucky to build such strong bonds with one another.