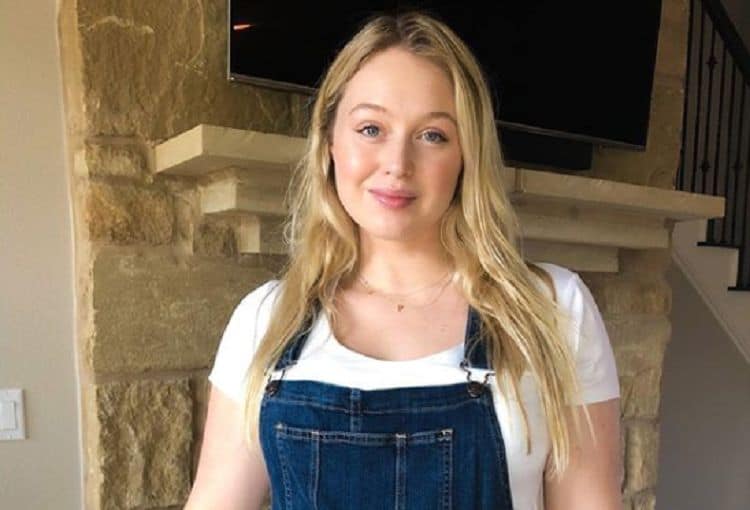 Not every model has the chance to get into acting, or even seems to want to, as Iskra Lawrence seems to prove since she's stuck mainly with her modeling throughout her career, and she's done well enough with it to become famous in her own right. While she's not likely to be counted in the same breath as some of the most famous celebrities ever she's still reached a milestone in her life that has made it possible for her to push her ideals into the spotlight and become noticed as someone that's trying to make a positive change in her industry. As a model she does have a pretty big voice and a platform from which to work when it comes to the charities she participates in, meaning that she will be listened to by a lot of people and can possibly find a way to reach the maximum number of individuals that will hear what she has to say and thus be affected in some way.
Here are a few things about Iskra you might not have known.
10. There are a lot of people on social media that happen to think she's worth following.
To date she has well over four million followers on social media, so it's evident that a lot of folks have found in her a person that is willing to back up what she says and work for change and the betterment of others. That in itself is inspirational since many celebrities do this same thing and tend to become the desired image for many charities that want to help those throughout the world.
9. In a lot of Slavic languages her name means 'spark'.
That's an interesting name and meaning to be honest since sometimes it only takes a spark to get things moving and possibly create a new kind of change in the world that will benefit others. It's poetic in a way and no doubt something a lot of people have picked up on since speaking with her.
8. She's been modeling for a while.
Modeling has been something that has taken up a great deal of Iskra's life since she was much younger and has become something that offers her the kind of platform to feel better about herself and to help others do the same. To say she's an altruistic individual isn't really exaggerating at all.
7. As of now she's in her late 20s.
She's still young enough to have a long and successful career, even if she moves on from modeling since eventually the age of a model does kind of seem to push them into other venues or out of the spotlight completely. In this kind of industry there does seem to be a shelf life for a lot of individuals.
6. Iskra is rather vocal about going after body shamers.
She's been seen to be very adamant about criticizing those that dare to body shame others and hasn't been silent on the issue for quite a while. While body shaming is in fact a part of life it's not a part that people are willing to tolerate that often since it can be quite damaging to a person's sense of self and esteem.
5. She's had to overcome body issues in the past.
It's a lot easier to understand what it is to be body-shamed when it's happened in your own life and Iskra is no stranger to having insecurities about her own body and having to deal with those that would put her down for it. This allows her to understand quite well the idea of how to help others that are going through the same thing.
4. Not a lot is known about a good deal of her family.
There's a bit of information about her father, but that's where it seems to end since there isn't a lot of information to be found throughout the internet without a long and detailed search that still might not yield that much.
3. She does have a boyfriend but keeps her love life on the down low.
This is her prerogative just as much as anyone's since obviously what goes on beyond the cameras isn't really the business of anyone else and it's probably seen as preferable for a lot of people to have an actual private life away from the cameras. This seems to be a trend that's grown quite a bit and it's kind of nice really.
2. Iskra is classified as a plus-size model.
Some folks don't mind plus-sized models and tend to think that they're every bit as impressive as the normal, very thin models that have been idolized for so long. Some however are still coming around to the idea.
1. Her estimated net worth is around $500,000.
While it's not the millions and millions that some people have earned it does signify a very impressive and lavish lifestyle compared to many others.
She seems pretty happy where she's at to be honest.