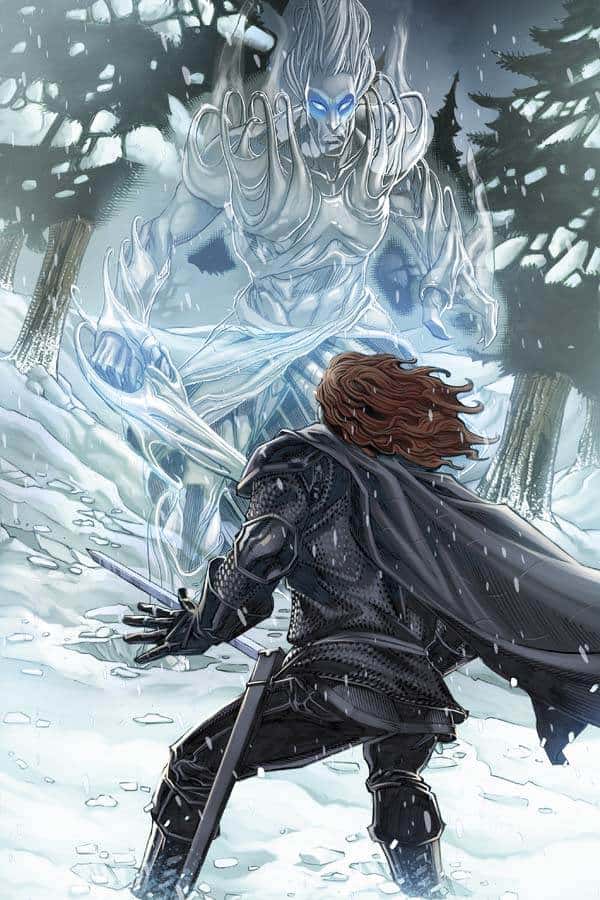 Game of Thrones is getting a lot of attention for its source material, George R.R. Martin's brilliantly written fantasy series, A Song of Ice and Fire. Sales of the books have gone up (all five of them are on the New York Times Bestseller List), and it only makes sense that more adaptations are coming down the pike.
We already know there's a video game prequel, Game of Thrones: Genesis, in the works. We've also found out that there's going to be a comic book adaptation of the first book, A Game of Thrones, coming in September. Now, we've got a first look at two covers for the comic and five comic book pages. Some feature Ned and Catelyn Stark in the Godswood, while others feature the Others from the book's prologue (they look awesome!) and we see the dead direwolf mother, along with our first looks at major characters such as Robb Stark, Bran Stark, and Jon Snow.
I'm excited for the comic, though I'll probably be waiting for the trade paperback volume to hit shelves before I buy it.
Check out the comic pages below.
The first issue hits shelves in September. Game of Thrones returns to HBO for its second season in spring 2012.
[imagebrowser id=1115 template = flipped]