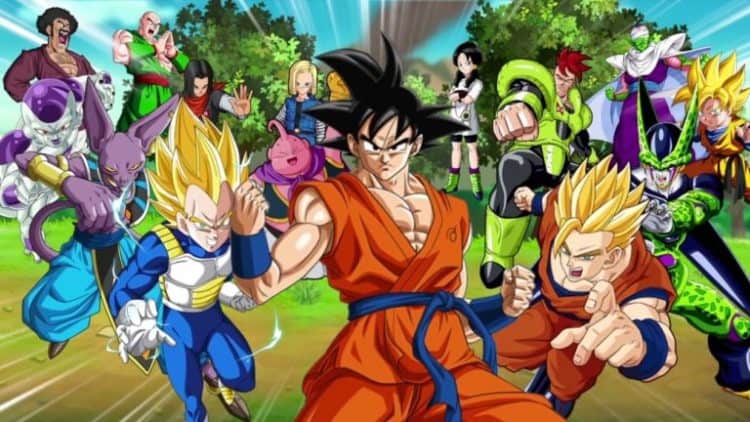 Disappointment has been the result when it comes to a live action Dragon Ball movie since not only was the movie whitewashed but it just sucked, a lot, in fact it was probably so bad that some of the actors would rather they hadn't been attached to it at all. Disney though does tend to take on projects that might have been seen as less than desirable to some but could possibly go somewhere if they dump enough cash into it and get the best writers and actors they can find. And it's apparent thanks to Evan Lewis of We Got This Covered that the roles in this movie, if it does come to fruition, will be taken up primarily by those of Asian descent so as to make the movie stand out in a much more appealing way since let's face it, hiring on a white cast to take on a movie such as this is not the right move no matter how the cartoon looks. People are going to be more likely to expect Goku and the rest of them to look Asian and if that's what Disney is going for then they're already on the right track.
Dragon Ball has been a big fan favorite for a long time and while it's one of mine I can definitely see the allure. Beings from other planets, martial arts, energy projection, characters that are powerful enough to shatter mountains and move faster than the eye can track, that kind of stuff appeals to a lot of people that love the overpowered nature of some heroes and villains. In a way that's what I came to dislike about it since just about every serious character in this story tends to be dialed up to 11 and then breaks the dial before spinning it like a top to finally max out at a level that might eclipse most other heroes in the world if not for the writers. Seriously, Goku has been pitted against Superman in a Death Battle and come off as one of the more challenging opponents that the man of steel has ever taken on, and that is saying something. The whole nature of the characters in Dragon Ball is that a lot of them are so seriously overpowered that it's like watching band of titans go at it over this or that and no matter how tough or how powerful one of them is there's always something out there that has a power level that eclipses them in some way. For a lot of people this show is absolutely great since there are admittedly a lot of characters that add to the enjoyment and give the main characters something to fight against and alongside given that some of the villains are so horrible that they either become fan favorites or fans want to see them be pummeled into the ground.
There's really no telling just when this movie will happen however as at this point the rumors have spread and enough people are talking about the prospect to make it feel as though Disney would be foolish not to put all hands on deck and make it happen. But given what happened with the last movie things would need to be handled in a way that would not only respect the story but also take into account just how the fans would react. Given what happened with Star Wars and The Last Jedi there is some trepidation since deviating from the source material in a big way can get a lot of fans riled up in a way that's anything but pleasant, but if it still makes money Disney isn't about to care one way or another what the fans think, as Joel Anderson of Equities states. Hopefully they'll come to realize that Dragon Ball has a huge fan base just as Star Wars does, and the fans are every bit as protective of the franchise as anyone else could possibly be. Treating this story with the needed respect would be a good idea for the Mouse House, but we'll have to wait and see how they handle it and whether or not they're going to take anything under advisement when it comes to giving fans what they want.
This could be an interesting live-action movie if Disney decides to follow the source material and finally do something that doesn't rely so heavily on the vision of those that might have something different in mind. A director's vision is great and all, but if they're going to start up something brand new and innovative it's usually wise to bring their vision fully into being. If they're going to use material that people have already seen and care for then it's usually better to just follow the source material and adhere to the story as much as possible.