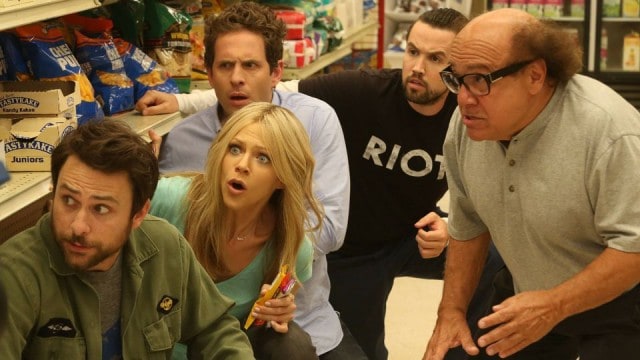 Tonight's episode of It's Always Sunny in Philadelphia will take us somewhere we've never been before…and probably with good reason. In a filming style they've never used before, we'll be watching this episode directly through the perspective of Frank. Everything that he sees, we'll see too: the good, the bad, and the most likely very ugly. It will probably be disturbing. Undoubtedly, it will be at least a little bit gross. And chances are we'll see things that no human should ever have to see. But it wouldn't be an episode of It's Always Sunny if all these things weren't true.
Keeping things fresh in their eleventh season, this show isn't afraid to try new things and hopefully this move will pay off. One of their biggest hits from their tenth season, "Charlie Work", also implemented a different filming style and it was celebrated as one of the best episodes of It's Always Sunny ever. Part of that may have been the magic Charlie Day brings every time he steps on screen but no matter what, it's these innovative ideas that keep the show so entertaining. While they've revisited quite a few ideas this season, they've managed to put interesting twists on them. Last week's episode was right up there with the best episodes and tonight's could follow in that path.
Take a look at the preview below for your first look into Frank's mind and of course, proceed with caution.
[youtube https://www.youtube.com/watch?v=dM6ICEFLinw]