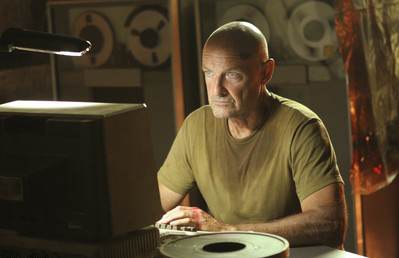 The sixth season of LOST draws nearer. Come the new year, there will be thirty-three days until the two-hour sixth season premiere, "LA X," airs on ABC. While it's certainly going to be the most memorable episode of LOST yet, iTunes wants to make sure that you don't forget the rest of what's gone on in the Lostiverse. That's why, for a limited time, they've added some free downloadable LOST content to their store.
To access this content, all you have to do is find the LOST, Season 6 page in the iTunes store. There, you'll be able to gander at the seven free items you can download, in either standard definition or HD.
First, both parts of the show's original pilot are available for free download (again, in either SD or HD). If you haven't seen the pilot episode of LOST in HD, you simply haven't lived. It's breathtaking, especially scenes of the crash.
The next five items are the recaps which you have seen intermittently throughout LOST's airing on ABC. There's "Destination: LOST," which originally aired right before the season two premiere, and is narrated by Peter Coyote (E.T.).
"LOST: A Tale of Survival" is next. Narrated by Michael Emerson, this recap aired before the season three premiere, "A Tale of Two Cities."
"LOST: Past, Present and Future," narrated again by Michael Emerson, is also available. This recap aired right before the season four premiere, and recaps the previous three seasons.
"LOST: Destiny Calls" is the penultimate recap available. It aired right before season five's premiere, "Because You Left," aired, and is narrated by executive producers Damon Lindelof and Carlton Cuse, as well as actor Doug Hutchison (Horace Goodspeed).
Finally, there is "LOST: A Journey In Time," which aired before the season five finale, "The Incident, Parts 1 &2." It is narrated, along with Cuse and Lindelof, by Michael Emerson. Like all the other recaps, it does not include any information regarding the finale.
While these free recaps are all useful tools for newcomers, they should of course not be used in place of the show's actual episodes — especially since "The Incident," one of the most important episodes of the show ever, is not included on any of these recaps. For fans, however, they're a nice refresher of what has gone before. You can download them for free on iTunes for a limited time.