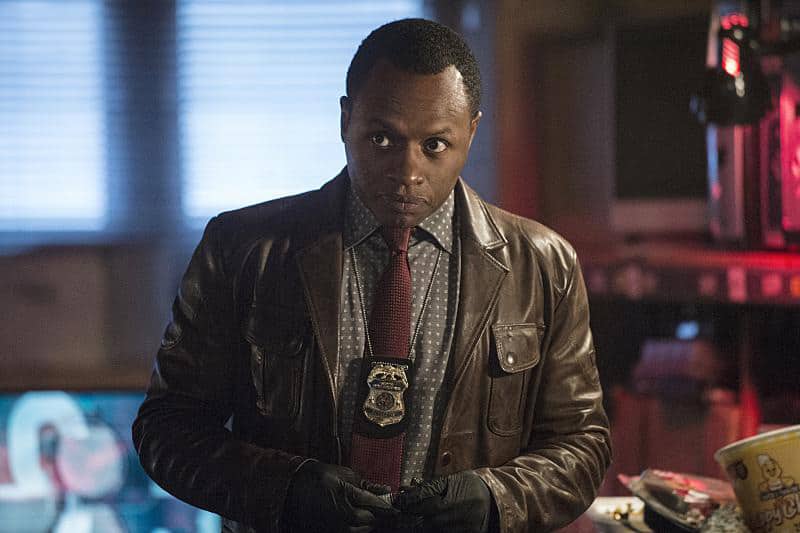 In a highly competitive field like acting, it takes an incredible amount of talent to succeed. Most of the actors starring in high profile shows and films are incredibly gifted performers. A select few are talented in other fields as well. One such star whose talents extend beyond acting is the highly popular Malcolm Goodwin.
Goodwin has achieved fame through his acting work. Most notably, he stars in the critically and commercially successful series iZombie. The series was recently renewed for a fourth season. Interestingly, he is also famous for starring in the LMFAO music video for the hit "Party Rock Anthem."
While fans are getting to know this talented actor through his performances, there is much about him that is unknown. His background and skill set are much more diverse than one might think. In order to shed light on how talented he is, here are five of the most interesting facts about Malcolm Goodwin.
5. He is passionate about technology 
While acting is his current profession, Goodwin is highly interested in the technology responsible for creating the productions he stars in. He is a self-described "geek" who has great knowledge about camera technology. He has experience using a wide variety of cameras such as Red-1 and MX.
In fact, he is so invested in camera technology that he went to see the film 28 Days Later just because of the way they shot the film.
4. Malcolm Goodwin Net Worth
It should come as no surprise to Goodwin's fans that he has earned himself a considerable net worth throughout his impressive career. With a starring role in iZombie, many minor credits in large productions, and an appearance in a highly popular music video, Goodwin has done an excellent job earning money while pursuing his passion. His net worth in 2017 is estimated to be an impressive $4 million.
3. He is well trained 
Goodwin is clearly a charismatic and talented performer. However, he did not achieve his success overnight. Instead, his impressive career is the product of long years of hard work and dedication.
He initially began pursuing acting while with the Julia Richman Talent Unlimited Program located in New York City. Afterwards, he would earn a degree in Theater Arts and Film from the SUNY Purchase College Acting Conservatory.
2. He has appeared in feature films
While Goodwin is best known for his role on iZombie, he also has a considerable amount of experience acting in feature films. While his roles in these movies have been relatively small, his filmography boasts some highly impressive films. He has had roles in American Gangster, Leatherheads, and The Longshots. Although he is currently busy with iZombie, fans can likely look forward to seeing much more of Goodwin on the big screen in years to come.
1. He is a skilled director and producer 
Goodwin's acting talents have earned him considerable success and landed him parts in some high profile productions. However, he is also quite talented off-screen. Goodwin is a skilled director and producer, using his technological knowledge and acting experience to create quality productions of many varieties.
He has had experience directing and producing sketches, short films, commercials, and music videos. Interestingly, he has even done work on public service announcements.
Final Thoughts
Given the incredible talent necessary to succeed as an actor, it is highly impressive for an actor to have skills outside of this profession. For Goodwin, who is as talented a director and producer as he is an actor, these abilities are a combination of natural talent and hard work. His career has been long and filled with success, but with his highly popular performances on iZombie, he may be entering into the most lucrative time in his career to date.