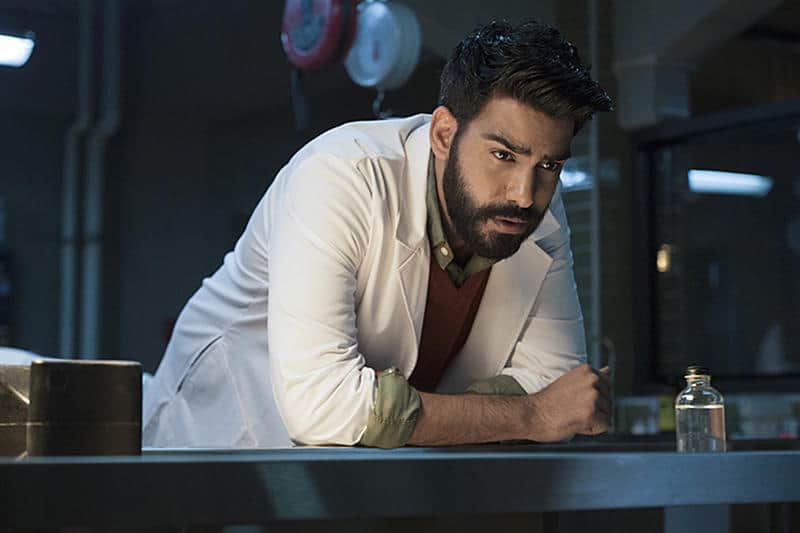 Rahul Kohli is an English actor who has appeared in a number of movies, TV shows, and theater productions. However, he is best-known to a broader audience as Dr. Ravi Chakrabarti on iZombie, where he has been playing the role since 2015.
Here are five things that you may or may not have known about Rahul Kohli:
Went to Drama School
Kohli decided that he wanted to pursue a career in acting at the age of 17. As a result, he went into media studies at Uxbridge College in Greater London before training in stage performances at drama school. This provided him with the skill that he needed to get into TV shows such as EastEnders and Holby City as well as advertisements for major brands, which in turn, provided him with the background needed to land his role on iZombie after he moved to Los Angeles. It is interesting to note that while Kohli is no longer focused on the stage where he got his start, he does still work in theater productions from time to time, with an excellent example being his work at the Royal National Theater.
He Dislikes Stereotypes
Like most people, Kohli dislikes being stereotyped. In fact, he has stated that he would never want to do a role involving ethnic stereotypes, though with his characteristic sense of humor, he noted that he would make an exception if he was out of money.
He Is Uninterested in Questions About His Ethnicity
On one occasion, Kohli was asked about his ethnicity. His response showed that he was less than enthusiastic about such questions for rather understandable reasons. In brief, Kohli is proud of his Indian heritage, but he sees himself as British first and foremost. After all, his grandparents were the ones from India, his parents were born in Thailand and Kenya, while he was born in London, England.
He Is Uninterested in the Kardashians
Kohli has been asked about which of the Kardashians he want to spend time with if he had the chance. To this, he responded that he would not want to do so at all, which is in line with the rest of his comments about the famous TV clan. For example, he had a less than positive opinion of an incident when Kylie Jenner did blackface. Likewise, he had mixed opinions about Caitlyn Jenner's transition – on the one hand, he was glad to see her becoming who she was, but on the other hand, he wasn't not enthused about seeing even more headlines dedicated to the Kardashians.
Big Star Wars Fan
With that said, Kohli is a huge Star Wars fan, as shown by his enthusiastic response when @starwars favorited one of his tweets as well as how he interrupted one of his friends while they were in a conversation to tell them about what had happened. Since said friend didn't care one way or the other, they are now no longer friends, though this may or may not be true due to the jocular nature of the statement.