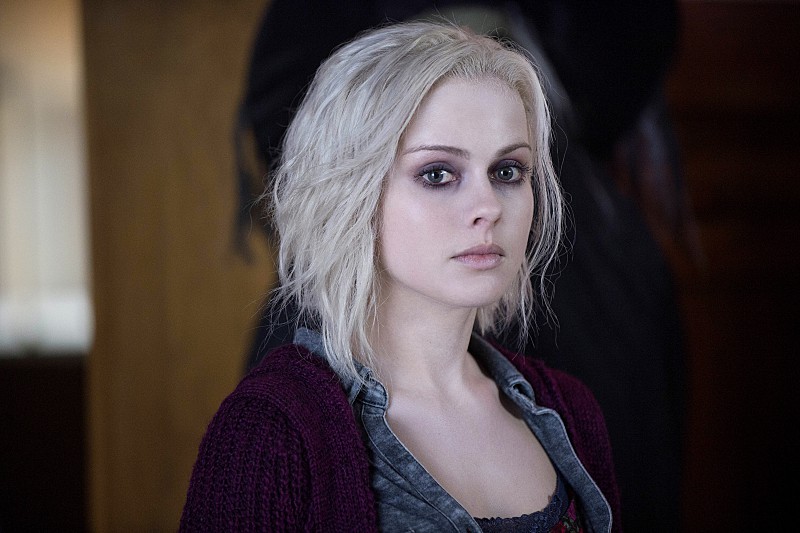 If you've been watching any show on The CW lately, you've seen the trailers for the network's upcoming series iZombie, which will premiere next month on Tuesday, March 17. While many people I've talked to say that the show, which is loosely based on the DC/Vertigo comic book series from Chris Roberson and Michael Allred and has been developed by Rob Thomas and Diane Reuggiero (Veronica Mars), doesn't exactly look like what The CW brand has become these days, I'd disagree. In fact, based on what we know about the series and who is involved with it, I believe iZombie could quickly become one of the best series on The CW, a perfect mix of most (if not all) of the other shows on the network, but something that still feels fresh and unique as well.
iZombie tells the story of Liv Moore (played by Rose McIver), an overachieving medical resident that becomes part zombie after attending a party that shockingly turned into a "zombie feeding frenzy." In order to survive, Liv must eat brains, which are easy to obtain for her since she works at a coroner's office; however, consuming brains comes with an interesting side effect: the ability to absorb the memories of the dead. Soon Liv begins having visions about those whose brains she's eaten, visions that allow her to help the police solve murder cases.
From that description, it's easy to see what iZombie already has in common with many shows that populate The CW. It's another supernatural drama, joining the aptly titled Supernatural, along with The Vampire Diaries and its spin-off, The Originals. It's also The CW's third show to come from DC Comics, the first two being, of course, Arrow and The Flash.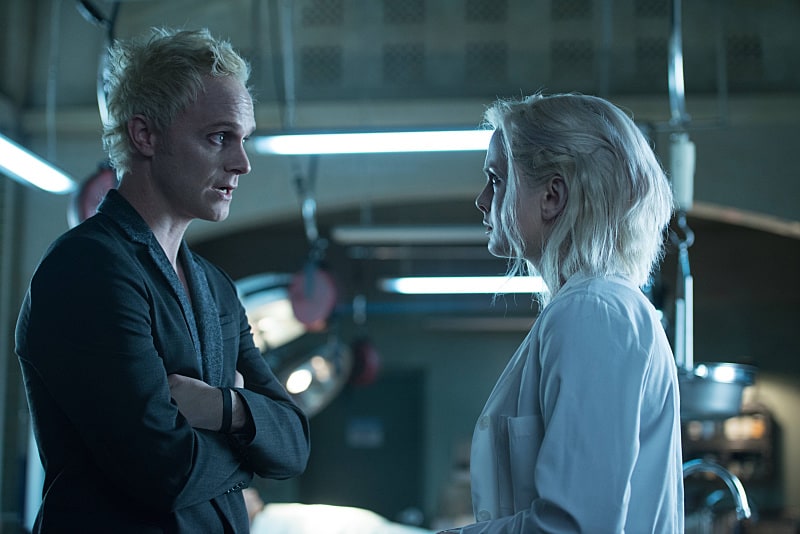 Additionally, with McIver (who has been great on so many other shows, including Once Upon a Time and, specifically, Masters of Sex) front and center as Liv, iZombie is another female-led CW series. Just like The 100, Reign, Hart of Dixie, and Jane the Virgin, the show will focus on a strong female character, bringing an even nicer balance to the network's line-up, which is comprised of around four female-centric series and four male-centric ones.
Most importantly, though, what iZombie seems to be doing is embracing what The CW's new identity truly is: fun. Both of the network's new fall shows, The Flash and Jane the Virgin, have become hits because of their ability to embrace their lighter, less serious sides, and iZombie looks to be doing the same. Sure, it still has lots of death, people eating brains, and probably a whole host of other supernatural elements to it, but it's easy to see from the trailers and from Thomas and co.'s past work that the show doesn't plan on taking itself too seriously. It's not looking to be dark or edgy; it appears that iZombie wants to let loose and joke around with its odd premise, and as both Jane and The Flash have proven, a show can do that while also crafting compelling characters and intriguing stories.
And maybe it's because of how much fun iZombie looks to be that I can't wait to watch it, as it's incredibly refreshing to have more and more shows on television not be so dark and brooding and gritty. iZombie's apparent ability to not take itself so seriously, to instead embrace the quirkiness and straight-up weirdness of its story, is what makes it so appealing. That confidence, not to mention Thomas's penchant for smart, snappy dialogue and his capacity to take stereotypical-sounding shows and turn them into something unique (Veronica Mars was much more than just a teenage detective series, for instance), should be enough to make anyone, even a zombie, tune in.
[Photos via The CW]