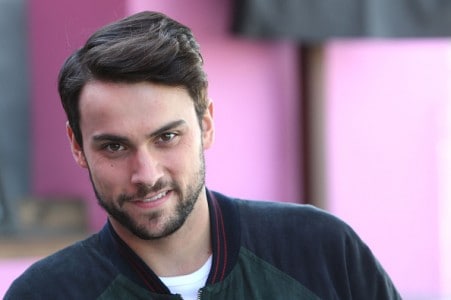 He is the handsome and very man-loving Connor Walsh, law student and accessory to murder, on the hit show How to Get Away With Murder, and Jack Falahee is perfect for the role. Dark and cocky, confident and mysterious, he plays his role to a tee. He comes across as a lady-killer with his handsome smile, but he's more into the guys on the show than the ladies. He is not afraid to use his good looks and his attraction to men to get what he wants for his team, and he's not afraid to hide a body. But is Jack Falahee anything like Connor Walsh? We assume he is not an accessory to murder in real life, but we decided to find out.
He's a philanthropist
If there is one thing that he belives in, it's giving back. He has been known to partner with various companies, including Disney, for causes that are close to his heart. He raised more than $11,000 for the Los Angeles Children's Hospital Pediatric Center in 2015 alone.
He's the son of a doctor
Born and raised in Ann Arbor, his childhood was a sweet one. His father is a doctor, and it afforded him the ability to have a good life filled with experiences and travel.
He's Catholic
Throughout most of his childhood and into his formative teen years, Jack Falahee attended a Catholic school in Michigan. He's described the program as difficult and rigorous, and we have no idea if he is still a practicing Catholic after his schooling.
He doesn't own a television
If he wants to watch television, he does it on his computer and borrows his parents' Netflix account. However, he has no plans on getting a television of his own despite the fact that he's got a job and probably has enough left over after every paycheck to afford at least a big one.
He refuses to discuss his sexuality
This is something that we just adore. Before he played the role of an openly gay college student on HTGAWM, he was always a heterosexual character and not one person ever asked him if he is gay or straight. So, now that he plays a gay man and that's all people want to ask, he refuses to grace them with an answer since it's a bit on the ridiculous side. Good for him.
Be sure to check out How to Get Away with Murder Thursdays at 10 pm on ABC
Photo by Getty Images