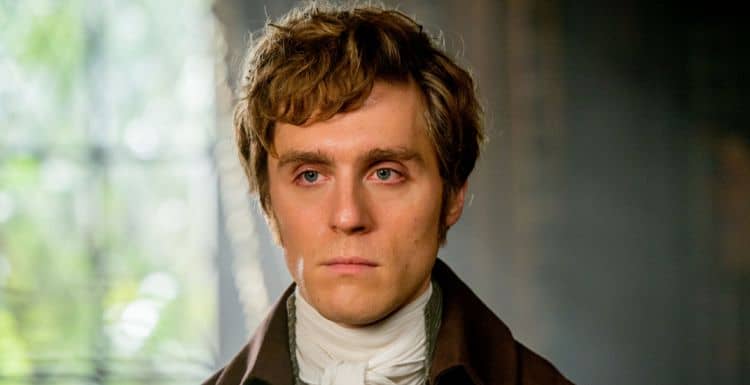 Jack Farthing is one of those actors everyone wants to know more about. He's famous in England for his role in the hit show "Blandings," but that was really just a start for him. He also has a role in the hit show "Poldark," which eventually took him to a whole new level of fame. He is handsome, talented, and clearly intelligent, and he has a huge fan base. Many of them are men, but we know that the vast majority of his fans have to be women who just cannot get enough of the handsome English actor. So, for now, we thought we might get to know him a bit more.
1. He's an 80s Man
He's the kind of guy who got to grow up in the coolest decades. He was born on October 14, 1985, which means the best days of his childhood were in such a simple time. No cell phones. No social media. No parents hovering all the time. Kids got to use their imaginations and they got to do things that were fun and exciting, and no one was worried about them 24/7.
2. He's from London
He was born and raised in London, which is kind of cool. Not too many people get to say that they were born and raised in the same place, let alone a place that is as lovely and wonderful as London. He was born in North London, and that is a very special place.
3. He Enjoyed His Childhood
We thought he mind coming from London and being raised in the 80s and 90s, but he really did enjoy his childhood. He was raised in a place where he got to have fun and make many memories. When asked to describe his childhood, he uses the term "lovely," which only tells us that it really was a good one.
4. He Is Well Educated
Growing up, Jack Farthing attended some of the best schools. He was educated at the Westminster School. Then he went on to St. Catherine's College in Oxford. There he studied the History of Art. He then attended the London Academy of Music and Dramatic Art, and he clearly learned a lot while he was there for this portion of his education.
5. He's Performed Theater
When he was finished with his education, he left and went to the Royal Court Theatre. This is a company that only chooses the best of the best, and it's something that is so impressive on the resume of anyone who hopes to become a famous actor, especially those in and around London. He's got a lot of talent, and he was fortunate to get to show that off here.
6. He's Not One for Stereotypes
Everyone who has a specific role in their acting career once or twice will find that this is true; they are put into a sort of pigeon-hole in which people get to know them for that character and that character alone, but this is not always the case. He's an actor who doesn't want to be known as the post actor, and he does all he can do to make sure that people don't see him only as that. He tries to push against it, and it's working for him.
7. He's a Big Fan of Departure
The roles that interest him the most as an actor are the ones that feel like they are not at all like what he's already done or who he is as a person. This is what we imagine it feels like to push against the roles you're born to play and get yourself out of your own comfort zone in a way that can and will change the game for you. We love this, we want to see more of this, and we admire this about him.
8. He's Got a Huge Crush
Everyone does, right? But, this is an actor who has a crush on an actress we have to say is a wonderful choice. His biggest celebrity crush is Marion Cotillard. Of course, he adores her; she's lovely. He also has a huge amount of respect and admiration for the lovely Emma Watson and how she has managed to stay humble and lovely despite massive success.
9. He's Doing Well
He's obviously quite famous and talented, but he's also doing well financially. His estimated net worth is approximated to be anywhere from $1 million to $5 million, which is not bad for a guy who gets to spend his days being creative and doing what he loves the most.
10. He's Relatively Private
It is not an easy job in this industry to maintain any semblance of privacy, but Jack Farthing is quite good at it. He's been able to keep his life as private as possible in a role like this one, and he only shares what he's in the mood to share. That's so lovely.