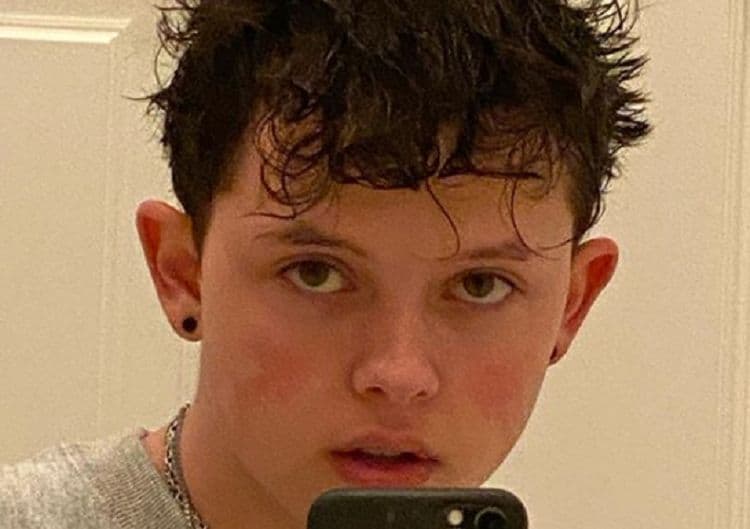 Jacob Sartorius is a teenage Tik Tok influencer who has become famous for his comedic video posts on social media. He is also a singer who has charted in the United States and made a name for himself as a rising young comedian, singer and internet personality. He has an interesting history, although still in his teens, and has inspired others to pursue their passion for becoming internet entertainers. We wanted to learn more about him and how he came to be successful at such a young age. It didn't take much research to discover 10 interesting facts about Jacob Sartorius that you probably didn't know.
1. His Birthday
Sartorius is a native of Tulsa, Oklahoma. He was born on October 2, 2002, and turned 17 in 2019. Although he was born in Tulsa, this isn't where he grew up. He was actually raised in the city of Reston in Virginia. This is where he attended local schools and received his education. The name given him at birth was Rolf Jacob Sartorius and for professional reasons, he dropped the Rolf and is simply known as Jacob.
2. He is adopted
When Jacob was born in Oklahoma, his birth parents could not take care of him. It was not long after he was born that he was adopted by the family who raised him and took him into their home as their own child. This is why Jacob relocated to the state of Virginia soon after being born. It is his true home state. His adoptive parents have provided him with multiple opportunities along with the freedom and support to pursue his passions.
3. Sartorius started performing early in life
Jacob was only 7 years old when he launched his career as a performer. He was actively involved in musicals where he was an actor. He soon discovered that he had a deep passion for performing and for being an entertainer. He continued to develop his talents and skills and he has been a performer for about a decade already. He got his start on Vine in 2014 at the age of 11, when he uploaded the first video he created to the site. It was an anti-bullying message that went viral and it was from this time forward that his fame and popularity began to grow.
4. Jacob became an internet sensation
Jacob Sartorius had an important message to share that caught the attention of a lot of viewers who shared his concerns about the bullying that takes place in American schools. This was a good introduction for the rising young star who went on to join Musical.ly and his popularity skyrocketed. he posted lip-syncing videos and by August of 2016, he had amassed over 8 million viewers.
5. His music charted then stalled
Sartorius also posted videos to Tik Tok and met with tremendous success. His first single titled "Sweatshirt" was a big hit that peaked at number 90 on the Hot 100 chart in the US. The following year in 2017, he released "The Last Text," featuring 8 songs in his first EP which charted throughout the US, Australia, Ireland, New Zealand Canada, and Scotland. He followed up with a concert tour the same year. He went on to release several other EPs but none of them charted.
6. He has merchandise for sale
Jacob Sartorius has a website that features his music as well as branded merchandise that is for sale online. We browsed through his Christmas collection of available hoodies that feature the Rolf brand name and saw a few very unique items such as a hoodie with a print of "Rolf on the shelf" with a picture of an elf on it. You'll find everything from branded phone cases to sweatshirts, pants, tee shirts, beanies, posters and more. He has a great selection of items available for sale.
7. Jacob was picked up by a music label
Sartorius' music is backed by the RCA records label. This has helped him with the backing that is necessary to sponsor huge worldwide concert tours. Many of his concert dates have already sold out. He's appeared in Paris, France, Sydney, Australia, Los Angeles, California, New York City, and several other venues where fans just can't seem to get enough of his music and his unique style of entertainment.
8. Jacob Sartorius is also a songwriter
There is no doubt that Jacob Sartorius is a multi-talented entertainer. In addition to being a talented comedian, he is also a singer and a songwriter. Writing his own material makes him a great asset to his record label and it helps in establishing his uniqueness in the music industry. He is also a musician who plays the guitar.
9. He is an award-nominated singer/songwriter
Sartorius has soared in popularity and in fame. His efforts and talents have been officially recognized with a cover on Billboard Magazine, and many other forms of recognition. He appeared on HBO's "Vice News Now," as well as appearing on "Here and Now" of NPR. He has also received the praise of Seventeen magazine, The New York Times, Billboard and more. He's also been nominated for teh People's Choice Awards, Kid's Choice Awards, and Teen Choice Awards.
10. Jacob Sartorius is a rising star
At the age of just 17 years old, Rolf Jacob Sartorius has achieved a great deal as a professional entertainer already. He is popular and even famous for his social media posts, his music, and more. He already has branded merchandise for sale online and has been picked up by a solid record label. He's fulfilled multiple international concert tours, and he has a huge base of fans that is already in the millions, and it is still growing. At the age of 17, he is just getting started in his career in the entertainment industry and we see a very bright future ahead for him Jacob Sartorius is nothing short of phenomenal.