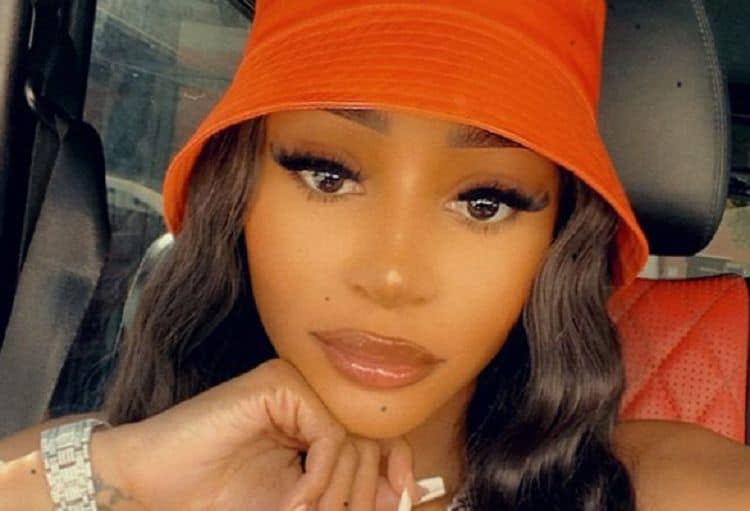 Having a relationship in the public eye can come with a lot of stress. Not only do you have to worry about the normal ups and downs of a relationship, but you also have to deal with people you've never met having opinions on your love life. This is something Jai Nice has been dealing with throughout her relationship with rapper, Gunna. The couple made their relationship public in 2019, and has since received a lot of criticism from onlookers. Not only are many people confused by their relationship, but rumors have recently started to circulate that Gunna is cheating. In reality though, the only two people who know the truth about their relationship are Gunna and Jai, and Jai has definitely shown she's the type to hold it down. Keep reading for 10 things you didn't know about Jai Nice.
1. She's An Entrepreneur
Most people know Jai as Gunna's girlfriend, but she's a lot more than that. She is a serious entrepreneur who owns a business called Kloset Envy. Her online boutique has been around for nearly a decade and sells all sorts of stylish items including dresses, shoes, and accessories.
2. She Loves To Work Out
Looking and feeling good are important to Jai and working out is one of her favorite ways to accomplish both of those things. She has incorporated exercise into her daily routine. She likes to go hard whether she's in the gym or working out at home. She often shares her work outs with her followers on Instagram.
3. She Enjoys Cooking
Having a great eye for fashion isn't the only talent that Jai has. She also loves to throw down in the kitchen and she is a very talented cook. She has a separate Instagram account dedicated to cooking and she is even in the process of starting a business called Kitchen Envy.
4. She Previously Dated A Basketball Player
Jai's relationship with Gunna isn't the first time she's been linked to someone well-known. In 2018, sources began to report that she was in a relationship with NBA player, Lou Williams. Prior to that, sources also reported that Jai dated Meek Mill who is a good friend of Lou's.
5. She's Been Into Fashion Since She Was Four
Jai has loved fashion for almost her entire life. During an interview with Kimron Corion she said, "I knew I wanted to get into fashion since I was 4 years old. By the time I was in high school, I would put together all of my outfits and piece things together in a creative way."
6. She's Never Been The Type To Follow Trends
Lots of people believe that following trends is simply a part of the fashion world, however, Jai would beg to differ. She has never been one for trends and has always preferred to do her own thing. Her ability to stay creative and be unique has definitely helped her find success in her business endeavors.
7. She Accused Fashion Nova Of Stealing Her Designs
Fashion Nova is one of the most popular boutiques on the internet, however, the brand's popularity hasn't been without its bad press. On several occasions, Fashion Nova has been accused of stealing designs from minority owned businesses, and Jai Nice believes Kloset Envy was a victim of this. In 2018, she accused Fashion Nova of ordering an item from her store to steal the design and then sending it back.
8. She Moves To L.A. At 18
Once Jai become a teenager she knew that her love of fashion was going to be much more than a hobby. When she was 18-years-old, she decided to make a life changing decision. She left her home state of Ohio, relocated to Los Angeles, and wrote her first business plan.
9. She's A Dog Mom
It doesn't look like Jai has any children of her own, but she's still a mother to a fur baby. She has a cute little bulldog named Dior who recently celebrated her first birthday in August 2020. Surprisingly, Jai hasn't yet created a separate Instagram account for Dior.
10. She Hopes Her Clothing Helps Women Feel Good About Themselves
To Jai, fashion is about more than just looking good. She wants the people who shop at her boutique to feel confident as well. She told Kimron Corian she said, "My business is a Women's Clothing business but more importantly it's about what the clothing does for the women wearing it. I wanted to create something that would help women have high self esteem feel confident when wearing any of my clothing. Outside of my clothing being fashionable, I wanted to make sure it was affordable to the average working woman."