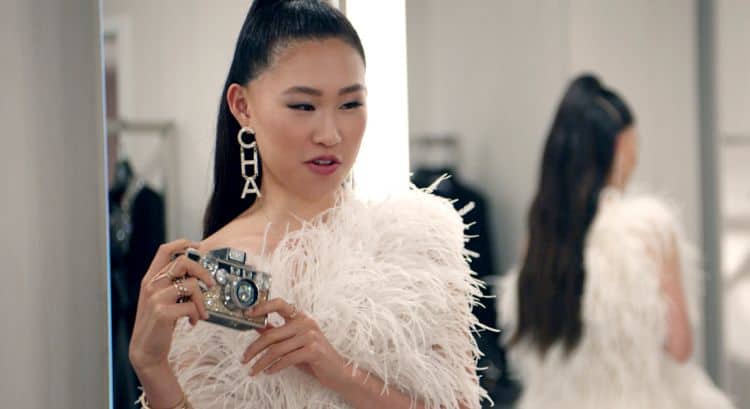 If you keep up with the latest in reality TV, you may have heard of the new Netflix series, Bling Empire. The show follows a group of wealthy Asian Americans as they go through their daily lives. While Jaime Xie wasn't intended to be the star of the show, that's what she is becoming. The daughter of a tech billionaire, Jaime is young, fun, and stylish. Her love for fashion is evident in everything she does and fans are loving her outfits and her personality. Bling Empire may be her first time on reality TV, but there are a lot of people who have a strong feeling that we'll be seeing a lot more of her in the years to come. Keep reading to learn 10 things you didn't know about Jaime Xie.
1. She's Ready To Carve Her Own Path
There are lots of people who come from successful and wealthy families who are perfectly fine with using the family name to get ahead in life. Jaime isn't that kind of person, however. While she's grateful for all of the things her family's wealth has afforded her, she wants to build her own legacy.
2. She's A Blogger
Jaime loves creating content and she's built a large Instagram following along the way. She currently has 312,000 subscribers and that number is only going to grow as more people find out about the show. Social media isn't the only place where she likes to share things, though. She also has a self-titled website where she blogs about fashion, travel, and beauty.
3. She Wanted To Do Bling Empire As A Way To Showcase Her Love For Fashion
Making the decision to do a reality show isn't always an easy one, but for Jaime it seemed like the perfect opportunity to help build her brand. She told Harper's Bazaar, "I thought it'd be a great opportunity to showcase my style and love for fashion, considering how large of a platform Netflix is. When I was approached for the series, I knew I couldn't turn it down." She also added that she joined the cast just a few weeks before filming began.
4. She's A Successful YouTuber
Bling Empire may be Jaime's first experience with reality, but it's not the first time she's stepped in front of a video camera. She also has a YouTube channel where she posts fashion related videos. At the moment, she has more than 58,000 subscribers and over 4 million views.
5. She Likes To Switch Her Style Up
Some people love to stick to just one style when it comes to their fashion choices, but not Jaime. During an interview with Naluda Magazine she said, "I'm a style chameleon and dress my mood. On some days I'm feeling very girly and will have a princess outfit on, and the next day I'll feel edgier and step out in a full leather look."
6. She's An Equestrian
Jaime's life may be all about fashion now, but that wasn't always the case. When she was younger, she was a competitive horseback rider and she competed in shows all over the country. Although her competitive riding days may be over, Jaime still loves horses.
7. She's Modeled For Some Big Brands
Fashion is more than just a hobby for Jaime. She loves modeling and has gotten the chance to work with some big name stores including Nordstrom and Neiman Marcus. It doesn't appear that she's signed to a modeling agency just yet, but that'll likely happen in the future.
8. She Hopes To Inspire Others
Jaime has built a huge online platform over the last couple years, and she wants to do more than just post aesthetically pleasing pictures. He hopes that her content will help inspire other people and so far there seem to be quite a few people who really do find her posts inspiring.
9. Her Instagram Pics Are Taken By A Photographer
For the average person, a social media photoshoot simply means having your friend who knows your best angles snap a few pictures of you on an iPhone after brunch. For Jaime Xie, however, it means something totally different. She works with a photographer to take pictures for her Instagram account.
10. She's All About Healthy Foods
Keeping her body beach ready all year round is one of Jaime's top priorities. She is dedicated to eating a healthy diet and she tries to stick to as many organic offerings as possible. At the same time though, Jaime also likes to indulge in a sweet treat every once in a while.