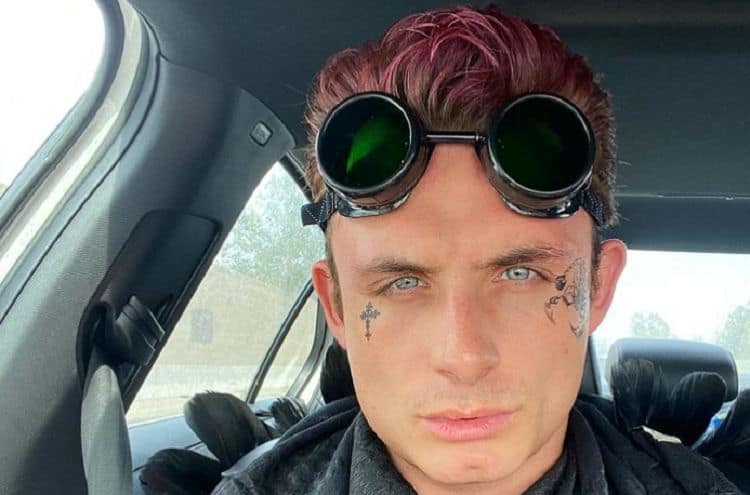 Since James Kennedy's introduction to reality TV on season four of Vanderpump Rules, he has gone through a lot of ups and downs both personally and professionally. At times, it even seemed like he was on the verge of losing everything. Luckily for him, his partner, Raquel Leviss stuck by him every step of the way regardless of what he was dealing with. Recently, James decided to take their relationship to the next level by asking Raquel to marry him. The newly engaged couple is excited about what the future has in store for them and there are people all over the world who are excited to continue following along with their journey. Continue reading to learn 10 things you didn't know about James Kennedy.
1. He Has Lived In Three Countries
James was born and raised in the United Kingdom, but he also lived in Spain before relocating to the United States. In addition to having lived in different places, James has also gotten the opportunity to do lots of traveling throughout the years. As his career continues to take off, he'll probably get to visit even more places.
2. He's Also A Producer
Most people are aware of the fact that James is a DJ, but many don't know that he's also a producer. This means that he makes beats and is involved in other parts of the creative process. It doesn't appear that he has gotten to work with any major artists just yet, but James' time is definitely coming.
3. He's Into Fashion
Music may be James' main focus, but there's no doubt that fashion is also something he's interested in. He has a great sense of style and he isn't afraid to try new things when it comes to color and designs. Although he usually wears casual clothing, he knows how to put an outfit together for any occasion.
4.George Michael Was His Godfather
Once you learn a little about James' background, you'll see that music has been an important part of his life since before he got into DJing. His father, Andros Georgiou, is a musician who put out music during the 1980s. He was also a childhood friend of the late singer George Michael and asked Michael to be James' godfather.
5. He's Popular On TikTok
Instagram is the social media platform where James has the largest following, but he has also built a strong fan base on TikTok. He has nearly 65,000 followers on TikTok and more than 253,000 likes. Most of his content includes videos of him doing original mixes and making new beats.
6. He's An Adventurous Person
There are plenty of people who never build up the courage to step outside of their comfort zone, but James Kenndy isn't one of them. He wants to have as many experiences as possible and he loves trying new things. James enjoys doing adventurous things such as going snowboarding and parasailing.
7. He's Struggled With Addiction
When James first joined the cast of Vanderpump Rules, it didn't take long for people to realize that he had a drinking problem. His alcoholism eventually led to him losing his job at Sur. Fortunately, however, he was able to turn things around. In the summer of 2021, James celebrated two years of being sober. He hopes that his journey can inspire others who may be dealing with the same issues.
8. He's A Brand Ambassador
One of the coolest things about being a reality TV star these days is that it almost always results in a large social media following. Having lots of followers on social media can open up doors for some very lucrative business opportunities. James has gotten the chance to partner with brands such as SnackPop and Ashoc Energy.
9. He Loves Mixing The Old With The New
When it comes to music, James loves combining new and old sounds. During an interview with The Things, he said, "You've got millennials that don't necessarily know those songs yet. You bring them back and they're like, oh sh*t let's go! I really do love that and then of course incorporating it with that new style with the bass lines. I feel like rap and house just goes perfectly together."
10. His Grandmother Raised Him
Even though James is a reality TV star, he hasn't shared much information about his personal life. As a result, we weren't able to find much about his upbringing. However, a post on his Instagram account suggests that his grandmother was instrumental in raising him. Sadly, she passed away in January of 2021.