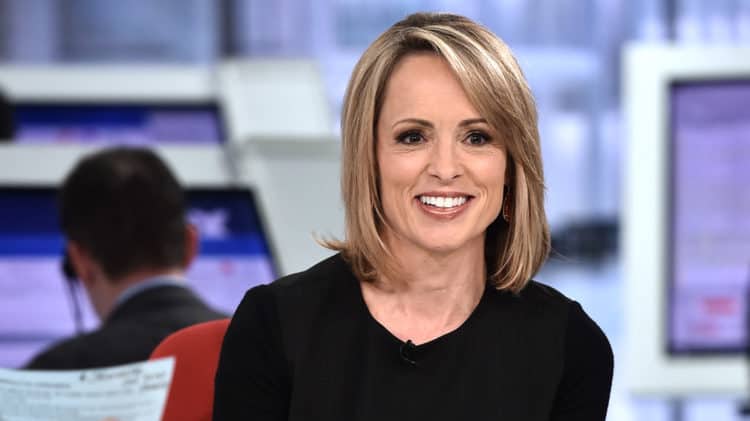 Fans of Fox News may remember Jane Skinner from her days as a correspondent with the network. She was involved with several shows on Fox, but is most well-known for being the co-host on the show Happening Now. During her career, she became popular for her straightforward yet warm approach to delivering information. However, her work with Fox isn't the only thing Jane is known for. She is also married to NFL commissioner, Roger Goodell. In fact, she chose to leave her journalism career behind in order to have more time for her husband and their children. Continue reading to learn 10 things you didn't know about Jane Skinner.
1. She Is A Chicago Native
Jane was born and raised in the Chicago area, but there isn't much information about her upbringing. We do know that she likely moved away from the city after college when she got her first job at a news station in Minnesota. She currently resides in Bronxville, New York.
2. Her Father Is Well-Known In Politics
Jane's father, Samuel K. Skinner, began his career as a lawyer and businessman in Chicago. Eventually, he made his way into the world of politics when former president George H.W. Bush appointed him as the United States Secretary of Transportation in 1989. Samuel eventually went on to become the Chief of Staff from 1991 to 1992.
3. She Is A Producer
Even though it's been about a decade since Jane said goodbye to her journalism career, she hasn't completely turned her back on the TV world. In 2019, she made her debut as a producer with a documentary called A Lifetime of Sundays. Now that Jane's kids are older, it'll be interesting to see if she goes back to full-time work.
4. She Is A Northwestern Alum
Education is something that Jane has always been very serious about. She studied at Northwestern University where she earned a bachelor's degree and a master's degree. Some of the school's other noteworthy alumni include Stephen Colbert, Julia Louis-Dreyfus, and Jerry Orbach.
5. She Is The Mother Of Twins
As you can probably tell by the fact that Jane quit her career, family is at the top of Jane's priority list. Jane is the proud mother of two twin daughters. However, Jane and her husband have worked hard to keep their daughters out of the public eye so there isn't much information known about them.
6. She Liked To Play Football When She Was Younger
The fact that Jane married the commissioner of a football league is somewhat ironic because she has always loved football. She was a tomboy growing up and she loved playing football with the guys. Her playing days may be over, but now she can watch as many NFL games as she'd like.
7. She Appreciates Her Privacy
Uncovering information about Jane Skinner certainly isn't an easy thing to do. Both Jane and her husband have remained notoriously private over the years. Neither one of them has verified social media accounts and they don't do many interviews or make many public appearances.
8. She Once Used A Fake Twitter Account To Defend Her Husband
One of the reasons why we'll probably never see Jane on social media is because she's already gotten a bad rap. In 2017, it was revealed that Jane made a fake Twitter account so she could anonymously come to her husband's defense. After being caught, Jane said, "It was a REALLY silly thing to do and done out of frustration—and love. As a former media member, I'm always bothered when the coverage doesn't provide a complete and accurate picture of a story. I'm also a wife and a mom. I have always passionately defended the hard-working guy I love—and I always will. I just may not use Twitter to do so in the future!" The account has since been deleted, but as we all know, the internet never forgets.
9. She Is An Adventurous Person
Jane may be private, but that doesn't mean she's boring. According to her bio on IMDB, Jane enjoys doing things like going water-skiing. Since the Goodell/Skinner family has no shortage of money, we can also imagine that they've probably spent a lot of time traveling to some pretty cool places.
10. She Likes To Read
Jane's days as a traditional student are a thing of the past, but she still loves to learn new things whenever she can. Her IMDB bio also reveals that Jane loves literature. Unfortunately, it didn't go into any additional detail about what kinds of books she likes to read.