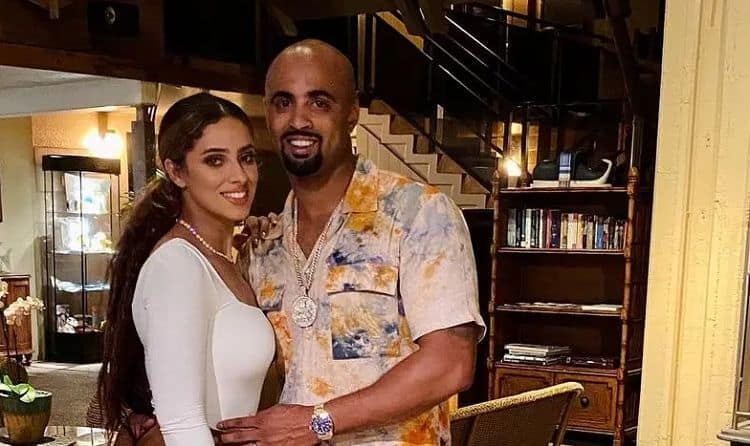 By now, you know there is a reality television show for everything. Growing up, many of us would never have guessed we'd be watching people have interventions with dogs, yet here we are in 2021 doing just that. Jas Leverette is the man from "Canine Intervention," and he spends his time making sure that dogs know what to do, when to do it, and how to behave. It's a tough job, but someone has to do it. Additionally, he's good at it, and he's got people all over the country clamoring to learn more about who he is when he's not dog training his canine companions.
1. He's A Business Owner
Jas Leverette is the man who owns Cali K9. It's a company that specializes in dog training, and it's one of the best in California. He's proud of the fact that he can say that about his business. He's worked hard to get where he is today with the company, and to have it showcased on a Netflix series is a dream come true.
2. He's Famous in Oakland
This NorCal dog trainer is locally famous. He's known for being the guy dog owners seek out when they have extreme situations. He works with the most exceptionally bad behavior problem animals, and he helps them learn to behave.
3. He's 37
We aren't sure when his birthday falls during the year, but we know he is 37. He's a man who has a lot going on in his life, and he's accomplished a lot at this age. He has a long time to go, but he's not doing poorly for himself by any means. It's been estimated his net worth is just under a half-million dollars.
4. He's Smart
We aren't sure how he got into dog training, but we do know that he's a smart man. He went to college at a very specialized institution, and he studied something most of us would never dream of trying to figure out. He studied aeronautics.
5. He Played Football
When he wasn't studying one of the most difficult concepts we can imagine, he was busy playing football. He was part of the Oakland Dynamites. He's exceptionally athletic, which plays well into his chosen career path as a dog trainer. We imagine it takes a lot of physical work to train animals with such extreme behavior issues, and he certainly fits the bill.
6. He's Married
He's a married man, and has been for approximately 3.5 years. He married his wife, Nouhaila, in July of 2017. Together, they have a little boy whose name is Jasir. They honeymooned in the Maldives, and she is said to be just as athletic and interested in animals as he.
7. He's Finding People Aren't Happy With Him
He is said to specialize in the most extreme cases, and it seems that some people are not happy with his methods. The level of training he uses to make sure that these dogs can handle what's being through at them is a lot, and some people are calling for the show to be cancelled because they don't like it. Of course, asking for something to be cancelled because you don't like it is the trendiest thing to do in the 2020/2021 era.
8. He's a Celebrity Dog Trainer
One thing that many people find very cool about his life is that he also works with a lot of celebs. He works to train their dogs, which is a cool job – but it's also a big job. He does what he can, and they come back to him for his help time and time again. One of his most famous clients is basketball great Steph Curry.
9. He's an Equestrian
He's a native of the Bay Area, and he grew up heavily involved in the equestrian community. He is said to have worked extensively with horses, and we hear that his wife does have the same love of horses as he. This might be where they met, but we have no real idea where or how they came to meet.
10. He's a Human Trainer
What is especially unique about Jas Leverette is that he's not so much a dog trainer as he is a dog-owner trainer. Part of what he does in his process is work with the people who own dogs. He has to teach them to re-define their own behavior to better work with their own dogs. It seems to us like it's a 50-50 situation with the owners and their pups.