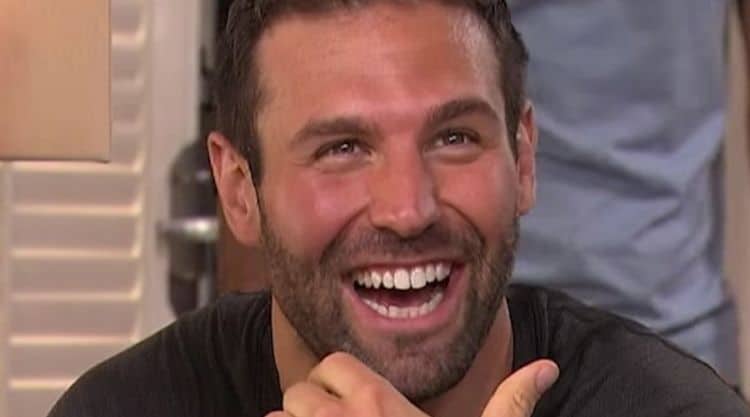 If you're a fan of the Bachelorette, you probably know all about Jason Foster. If you're a fan of football, you probably know all about Jason Foster. If you're a fan of both, you might not know much about Jason Foster. Does that about cover everyone? He is a famous football player and reality star now that he is starring on the "Bachelorette," looking for the love of one woman among 30 other men. It's not an easy job, but being a pro football player has taught him all about difficult and demanding jobs. So, let's find out a little more about him.
1. He's Young
He's the kind of guy who looks young, and that's because he is young. He was born on October 21, 1988. That makes him 31 in 2020. He's had a lot happen over the course of his life, so we have a feeling that he might feel a bit older than he is. Of course, that's often what happens when you play a contact sport and you suffer a number of injuries.
2. He's From Long Island
He was born in New York, but he was not raised on Long Island. He only spent the first five years of his life living in New York before his family moved. They took him to Vermont, and he's always been around the same area. After leaving Vermont, he went to Rhode Island to attend college. He likes the northeast, and we don't blame him. It's lovely.
3. He's Been on Several Teams
Throughout his professional NFL career, he played for a few teams. He was first signed by the Tampa Bay Bucs back in 2013. He only played for a year, and he didn't actually play much. He was signed in December of 2013 and released from the team prior to the 2014 season beginning in August. He did not play for the NFL again, but he did spend the next few years playing for the Canadian Football League's BC Lions.
4. He's Prioritizing His Health
Unfortunately, his talent on the field was not enough to keep him in the pros. He had too many concussions and injuries, and he did not continue playing. What he did do, however, was learn to prioritize his health and put an emphasis on being the best version of himself he could be. He's since lost 120 pounds.
5. He's Sarcastic
While we tend to love people who are sarcastic, we do realize there are a few people who mistake passive-aggressive behavior for sarcasm. However, after seeing him in action on reality television, we can agree that he is not on the passive-aggressive end of this spectrum, and we appreciate his humor.
6. He's in IT
It's a pretty safe field anymore if you ask us. With computers and technology taking care of the world more now than ever before, it's a good career for him to find work. He's in the staffing department, and he seems to enjoy what he's doing with his life.
7. He Loves Dogs
He's a man who loves dogs. He's opened up about his feelings about them, which is to say he would house every dog in the world that needs a home. We love that about him, and it does make him a guy we think is pretty relatable. We'd also take in all the darling little animals who need a home if we had a chance.
8. He's Currently in Arlington
He's working in Washington D.C., and that means it is not uncommon for him to live in Arlington. It's so close, and many do make this commute for work. He is living there when he is not filming reality television. We already know that he does not win the heart of Clare Crawley, but we don't know if he went on to win the heart of another lady when she quit the show to leave with her love.
9. He Enjoys the Outdoors
From sightseeing the historic monuments in his own city to spending time on the water, he seems to prefer being outdoors to being indoors. We get that, too. He is a lover of kayaking, which is a lot of fun. Spending time outdoors is good for his mental and physical health, so we feel he knows this and has applied this to his life in so many ways.
10. He's Close to His Family
We love a family man, and it seems that Jason Foster is just that. He has a lot of photos of himself with his family, and he seems to love them more than anything. When you're close with your family, you don't need a heck of a lot else in life.