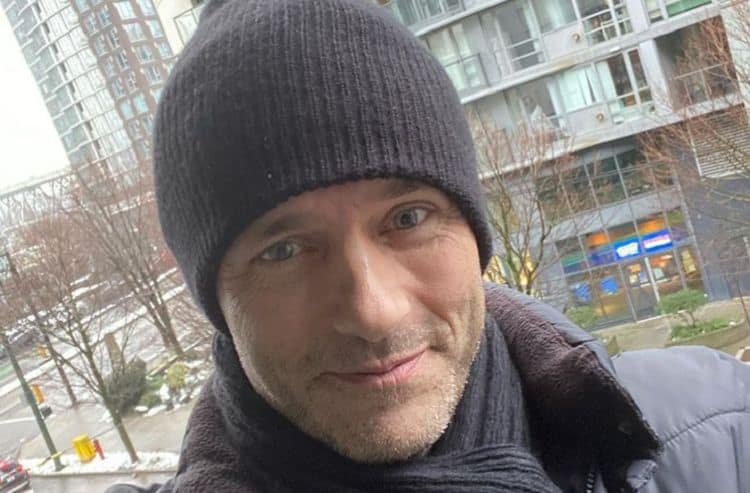 Jason O'Mara is the kind of actor who has been in at least one thing that most people have seen. In the 25 years since making his on screen debut, a lot of things have changed but his work ethic and ability to entertain are two things that haven't. Born in Dublin, Ireland, Jason has become an international star and he has gotten to work with some of the biggest names in the entertainment industry. From the big screen to the small screen, Jason has done a little bit of everything and he's always managed to do it well. The best part of it all is that he's nowhere near finished yet. A recent announcement revealed that he will be appearing in an upcoming Netflix thriller called Hypnotic. Here are 10 things you didn't know about Jason O'Mara.
1. He Has Nearly 70 Acting Credits
The success Jason has had over the years is something that every actor hopes to attain when they get into the entertainment industry. In addition to having a long lasting career, he has also managed to find a level of consistency that is almost unheard of. He currently has 68 acting credits (including his voice work) and the number just keeps going up every year.
2. His Sister Is Also An Actor
Jason isn't the only one in the O'Mara family who couldn't resist the acting bug. His sister, Rebecca, is a talented actress who has been in the industry for the last 15 years. Most of her work has been in the theater world, but she's also had some film and TV roles over the years.
3. He's A Formally Trained Actor
Jason's career is a great example of what happens when natural talent and great training come together. He has a bachelor's degree in drama and theater from Trinity College. The school has a long list of notable alumni including Dominic West and Lenny Abrahamson.
4. He Has Lots Of Behind The Scenes Experience
Acting is what has made Jason well-known all over the world, but it isn't the only thing he's done as far as entertainment is concerned. Jason has worked as a writer, director, and producer. Most notably, he wrote six episodes of the series Your Bad Self in 2010.
5. He Enjoys Connecting With His Fans
Being a part of the DC Comic Universe means that Jason is part of a dedicated group of fans who have been enjoying the comics and their characters for decades. Jason is grateful to be part of such an impactful legacy and he loves getting the chance to engage with his fans. He loves reposting fan art and shouting people out via social media.
6. He's A Father
From the outside looking in it may look like acting has gotten all of Jason's attention, but in reality being a father is the most important job Jason has ever had. He has one son from his marriage to American actress, Paige Turco. The couple was married from 2003 to 2017.
7. He Isn't Afraid To Talk Politics
Although Jason was born and raised in Ireland, he became an American citizen in 2009. He is very interested in American politics and he isn't afraid to speak his mind on political issues. He has made it clear that is a supporter of president Joe Biden. Jason has also shown his support for social justice initiatives such as the Black Lives Matter Movement.
8. He Loves Spending Time Outdoors
Just because Jason has been acting professionally for more than two decades doesn't mean that he only knows how to have fun doing industry related things. Jason loves being outside and he enjoys getting the chance to explore and be adventurous. From relaxing by the water, hiking, and attending sporting events, Jason is always down to get out and get some fresh air.
9. He Has A Cauliflower Ear
Jason is an athletic person and he grew up playing rugby. After years if being involved in the sport, he developed a deformation called cauliflower ear. According to Healthline, "Cauliflower ear occurs when blood pools in your pinna after it's been hit or struck. The pinna is your outer ear. This pooling of blood, known as a hematoma, needs to be treated right away." His playing days may be over, but Jason is still a big rugby fan.
10. He Has Theater Experience
Being on the screen is one thing, but there's something about the stage that most actors can't resist. Jason is one of them. He performed with the Royal Shakespeare Company and he did lots of theater work in London and Dublin in the early days of his career. On screen work has definitely been his focus but he will always love the stage.