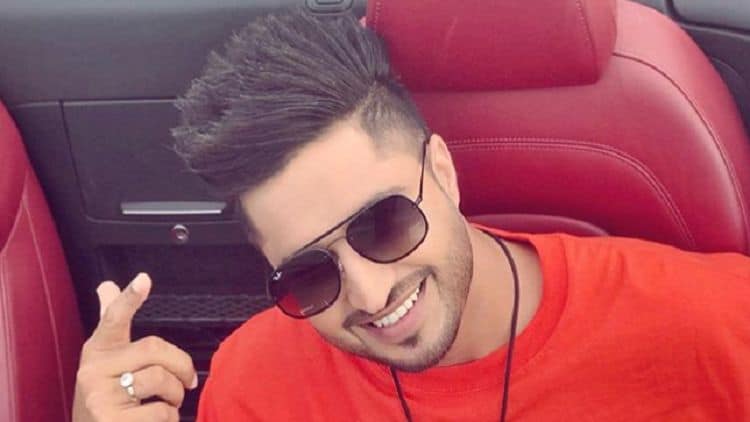 He's not nearly as mainstream in America as he is in other parts of the world, but you might know the name Jassie Gill simply because he is so talented. This Indian Punjabi singer has been in the game for a while, and he's got a large fanbase who loves to hear him perform. His work is special, his talent is unparalleled, and yet so many people still don't know much about him and his life. Let's make that change right now by getting to know more about him.
1. His Real Name is Not Jassie
It's not entirely common for a singing sensation to use their full name in their work, but it happens. Jassie Gill, however, does not use his full name in his professional career. He uses his nickname, which is Jassie. His full name is Jasdeep Singh Gill.
2. He's from Punjab
He was born and raised in Punjab. Specifically, he was raised in a village called Khanna. This is in the Ludhiana district of his country. There is little else known about his date of birth and his family and what he was like as a child. All we know is that he was born there, raised there, and that he must have lived with someone in his family.
3. He's Got a Dual Interest
While in college, he had two interests of study. He attended the Gobindgarh Public College. His first area of study was obviously his passion, which is music. He studied hard, and he did well. His other area of study was physical education. We don't know if this means he was studying to teach or to train, but he did use this as an area of study.
4. He Worked Hard
Throughout his younger years, he worked hard. He did not break into music or acting overnight, so he had to work some odd jobs to make ends meet. One of his most famous jobs was washing cars. He was living in Australia at the time, and this is what he did during his days. He studied and worked hard for his musical career when his day job was over.
5. He's An Actor, Too
Not only is he a singer, he's a successful actor. He had a chance to work with a big screen production cast and crew in 2015 on a movie that was Bollywood famous. He was so well-received that his fans want to see more of him on television, and his acting career really took off.
6. He's a Family Man
He's a handsome man, so we are sorry to tell you ladies that he is not on the market. He's a married man, who also has a daughter with his wife. His little girl is still pretty little, and she's at that fun age where she gets what is going on in the world, but she's still so small and adorable and only interested in having some fun in her life. She is a doll.
7. He's Been Away From His Family A Long Time
Before COVID-19 occurred, he went to India from his home in Canada to work on a few things, but then the international flights were cancelled and he was unable to come home. He's been in India for months while his wife and daughter are home in Canada missing him. International flights are still cancelled, so he's unable to make it home to see them or to get them to him. He's talking to them every single day via video chat and other modern technology, but he's missing them.
8. He Finds His Music Therapeutic
Thankfully, he finds some therapy in making music. He does this because he loves it, but it's been helping him throughout the lockdown while he is missing his family. To be away from them with no way of getting him, no idea when he can leave, and no idea what is happening is a difficult situation we cannot even imagine.
9. His Films Make Him Think
His recent film "Panga," made him realize that life is not always what it seems. His role helped him to understand his mother a bit more in realizing that he literally never once asked her what she wanted to do with his life. She did what she did for her family, taking care of them and their home each and every day and raising him and his family, and no one ever thought to ask her if she had dreams of her own.
10. He's Not An Actor First
He's made it very clear that acting is not his number one passion. He is a singer first, and an actor by accident. He's a man who is living his very best life in that capacity, and he means it. He will continue to act, but only when he finds a project that is meaningful to him. His family and his life does not depend on his acting paycheck, so he's able to be very precise about it.