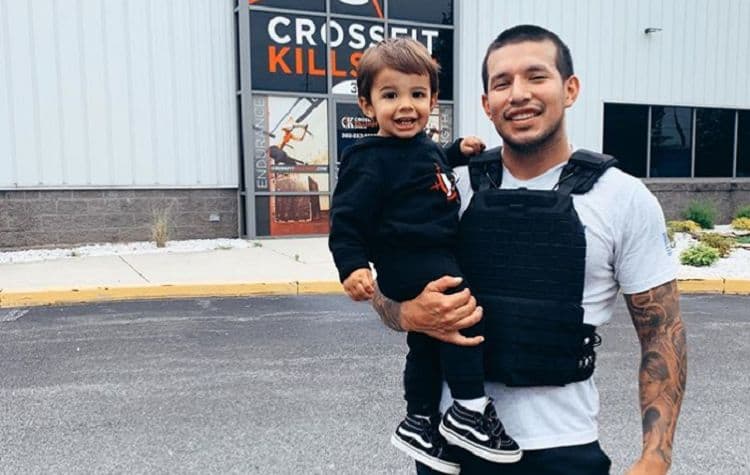 If you are fan of the "Teen Mom," franchise, you know the name Javi Marroquin. He's a teenage father, a man who was married to star Kailyn Lowry, and someone who has been in the news for a few unflattering things in his life. Not only was he part of the controversial – but very popular – reality show, he's also a young man who cannot get it together when it comes to his romantic life. If you're not sure what we are talking about, it's time to get to know him a bit more.
1. He's Divorced
He married his baby mama and former love, Kailyn Lowry in 2014, but they couple didn't make it very long. They were divorced before 2017 was over, and that was that for them. She does say that his family was very good to her, they let their son make his own life choices and mistakes, and they were not overly involved in their relationship. That's a life positive, right?
2. He's Got Another Baby With Another Woman
Not only does he have a baby with Kailyn Lowry, he's also got a baby with his most recent girlfriend, Lauren Comeau. They have a little boy whose name is Eli, and he is cute as a button. He looks a lot like his adorable mother.
3. He's Been Caught Cheating
It was not a good situation at all, but it was something that we just had a hard time with. He wasn't even trying to be coy about it or keep it from being well-known. He allegedly threw a party in their own home where he lived with his fiancé, Lauren, and their baby. During the party, he went into their own bathroom with a naked woman, and his fiancé caught them in there being very inappropriate with one another.
4. That Was Not his First Accusation of Cheating
It turns out that this was not the first time he was accused of cheating on his fiancé. His ex, Kailyn Lowry, accused him of cheating on Lauren when she was pregnant. She accused him of coming to a hotel room when she was filming her reality show. It was the middle of the night, and he came to try and sleep with her. She says she told him no, but she was quick to tell the world about it.
5. He Made a Very Public Apology
After he allegedly cheated on his fiancé, he was on social media making some big announcements about how sorry he was, how much he took her for granted, how much he didn't mean to do what he did, and how badly he wanted her back. We suppose it worked for him because they are allegedly back together.
6. He's got a Huge Social Following
Despite the fact that he has a terrible reputation and he cannot seem to get his life in order, he has a huge social following. His Instagram page has more than 1.8 million followers, which is more than many actual influencers and successful businesses. He's clearly popular with the fans he has made over the years.
7. He's Close to His Kids
He actually coaches his son Lincoln's soccer team. He said on his social media platform that he said he'd never coach again and that he would just enjoy it from the sidelines, but that he is back on the field and he is making it happen for his son.
8. He's An Air Force Recruiter
Despite his inability to keep his personal life in good standing on a regular basis, he does take his career seriously. He's part of the Air Force. He recently had his first recruit, and he was able to get someone he worked with earlier in his career to actually do the oath for him. This was a very special moment.
9. He Owns a Gym
In addition to being a reality star, fiancé, dad, sports coach, and Air Force Recruiter, he is also a young man who has a gym. He owns a gym called Crossfitkillshot, and he's proud of it. He works hard to maintain it, and he's not someone who will let this fail.
10. He's an Involved Father
Say what you will about this young man, but he is clearly a good father who is doing all he can for his boys. He makes time to play with them, to hang out with them, and to spend quality time with them. He coaches them, and they have fun, and he's there for his kids, and he's clearly a pretty good dad.