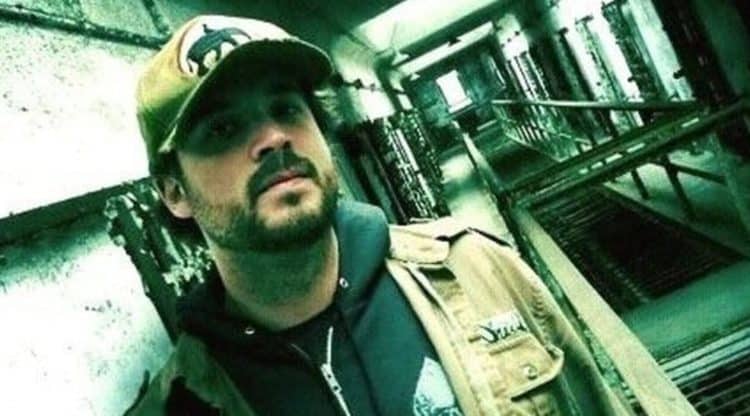 If you love the Travel Channel, you must have come across "Ghost Adventures;" the show rated as the number 1 on the channel. It has so far aired 18 seasons, and people are already asking if there will be a 19th. The crew comprises four men, one of whom is Jay Wasley. Jay acquired his excellent skills after attending Pennco Tech, where he graduated with computer programming. He furthered his education at Camden County College, but if you are curious to know more, here are ten more facts to let you know what makes Jay an expert at his job.
1. The most intense moment in his decade of investigation
Jay admitted that although the team's various investigations have had several scary moments, the one that stands out is when they were in Arizona. As he told Science Fiction, Jay was in a crawl space when suddenly he felt something grab his legs and drag him backward. Since he could not get out of the crawl space immediately, he had to endure the feeling until he could.
2. He believes his body is his best equipment to use during investigations
We are always told to trust our gut because it knows what your head is yet to figure out; Jay applies the advice in his work. With his partner, Aaron Goodwin, they both agree that there is no better equipment to use when investigating than other their bodies. Therefore Jay advises that one should trust his body and learn his signs. He adds that one should never ignore what they are feeling and should take out the other tools to only back up what you were suspecting.
3. How he ended up with "Ghost Adventures" crew
"Ghost Adventures" crew used to hire anyone within the location of where they were filming. However, they realized it would pose a problem when they are in an area with no one with the requisite skills. Therefore they decided to get a permanent person to go with them wherever they went. Jay had made good connections who forwarded his name, and that is how he got the call to go to Vegas. By then, the show was in its fourth season, and Jay's job entailed carrying a portable recording studio to record any sound clips and pre-investigation interviews to be used on the show.
4. His first time on camera
The first time Jay met the rest of the crew was in Season 5, Episode 6, and they liked his job well enough to let him stay. Jay became more than a sound mixer, and when he traveled with them, he would pitch some ideas which they crew took positively. So when Zak asked Jay if he could do an analysis of an EVP and check if it matched with the voice of Johnny Cash, Jay said he could. They asked him to be on camera, and Jay appeared for the first time during season five in the ninth episode titled "Rose Hall."
5. He takes no offense to someone not liking his ideas
Among the four agreements by Miguel Ruiz is that we should not take anything personally because when you are immune to other people's opinions, you protect yourself from needless suffering. Jay uses this pearl of wisdom to guard himself against unnecessary heartache. Although they are all friends, Jay's brain is ever at work, and sometimes he pitches an idea that they do not like. Still, that does not prevent Jay from airing his other opinions since he is not offended when a person does not implement them.
6. He has always loved paranormal activity
Most people begin showing interest in what they would like to pursue as children, as was the case with Jay. As a child, he was interested in paranormal activity, so he read the myths and legends surrounding the topic. His passion for the subject continued to middle school and rolled over to high school. However, along the way, he stopped focusing on paranormal activity hence switched gears to music.
7. He wears many hats
We know of Jay due to his work as the director of photography for "Ghosts Adventure," but his abilities are not limited to that alone. He also is an accomplished director for both films and music videos. He lectures on independent filmmaking in local New Jersey schools and various conferences. Further, since he already had an interest in music, Jay can play different instruments, including the piano, banjo, mandolin, and bass drums. The musical talents come in handy for the various bands he has been involved with, such as Total Breakdown, Colors of Sound, and Bodhi Grove.
8. He loves experimenting and exploring new ideas
For someone who admits that his mind is ever crammed with different ideas, Jay could not be happier that he joined the "Ghost Adventures" team. Being in the crew enables him to put his many ideas to use by experimenting whatever creeps up in his mind. For instance, in season 10, episode 5, Jay needed to employ sound frequencies to open up a portal. When he ran the idea with the team, they were supportive. For Jay, the show is the ideal platform to utilize the many ideas he gets.
9. His achievements
In April 2016, Jay was featured in American Cinematographer, a magazine that is published monthly and emphasizes the art and craft of cinematography. His name appeared on the magazine's cover thanks to his work on "Ghost Adventures." Additionally, he produced the "What You Feel" album for Lisa Loeb, and the video went on to win a Grammy award for the Best Children's Album. According to Simple Equations Media, Jay has also participated in other projects, award-winning films, and highly-rated television shows.
10. He is well-traveled
To some of us, going beyond the United States is only a dream for which we are saving up, hoping it comes true one day. Jay, however, has been to almost every state in America; he is yet to travel to two. Beyond the borders, Jay has gone to many European countries, including Spain, England, Ireland, and France. His work has also led him to search for paranormal activity in the Netherlands, Romania, Isle of Man, the Dominican Republic, Morocco, Canada, and Belgium.