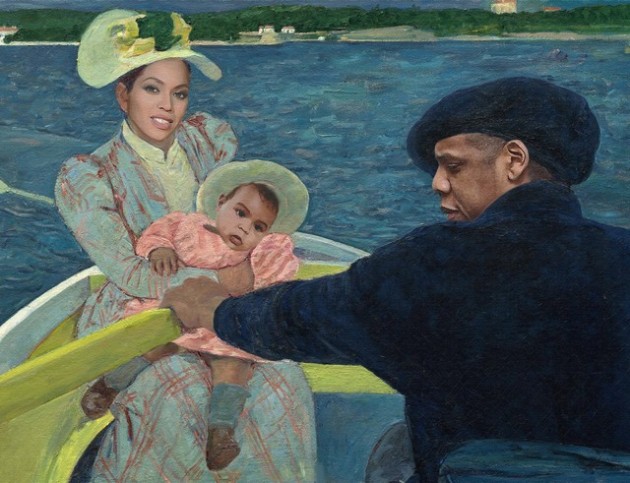 Jay Z, Beyoncé and Solange Knowles have gone from pop culture to high art in these quirky scenes. The 'Carter family Portraits' were created by Eloise Jack, a 25-year-old copywriter from New Zealand who wanted to do something "funny and weird" to keep herself entertained outside of work. Jack was fascinated by the idolization of modern stars compared with the worship of royalty throughout history. "And no one's more idolized than Beyoncé. She's literally 'Queen Bey'," said Jack. Adding: "So I thought it'd be interesting to superimpose her face onto historical portraits of royalty.
From there it kind of grew into a satirical commentary on her and her family's life, as told from the point of view of their 'official portrait artist'." The project became so popular that Jack created an online shop with the images.  It's amazing that of all the comedy and parody we've seen with musical stars that there hasn't been an entire set of classical art like this out there.
Well, forgive me, a set that's of this kind of quality.  Do you think that The Metropolitan Museum of Art would have a problem displaying these if Jack could get these all on canvas?  Something tells us that if Beyonce and Jay Z showed up for the unveiling that it'd be a hot ticket.  Anyway, let's get to the artwork.
Click on the photo to view the pics!
Images via Splashnews