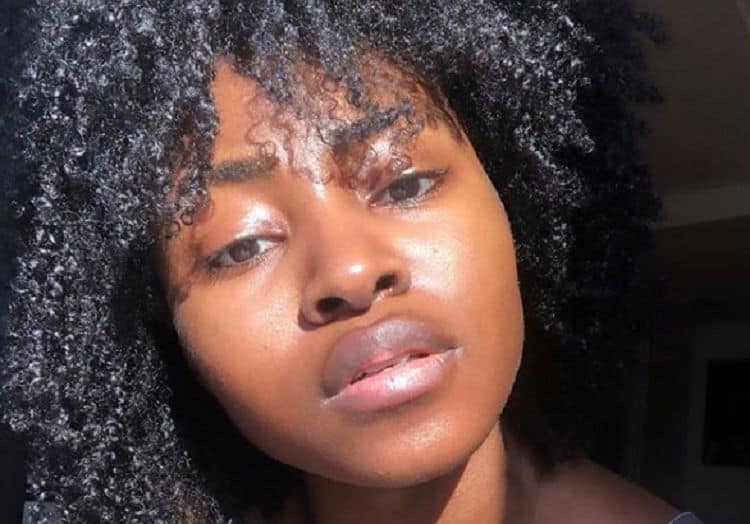 Jayme Lawson is an up and coming new actress that you might not yet be familiar with. She is a young lady who shows a great deal of promise in her new career endeavor and she has a little something special in the works that might just make her unforgettable. She is set to appear in the new film "The Batman," which has been shrouded in a bit of secrecy. Here are 10 things that you didn't know about Jayme Lawson to prepare you for the coming release of the new film.
1. Jayme Lawson will have a "notable" role in the film
The new film that is simply titled "The Batman" is going to be overflowing with some of the best talents in show business. Robert Pattinson is set to appear as the latest Dark Knight, and Matt Reeves is the director of the film. Zoe Kravitz will be in the role of Catwoman, but which character is Jayme Lawson going to play? It's not yet been revealed and the producers of the film are saving this as a cliffhanger to stimulate excitement and anticipation of its upcoming release.
2. This will be her first film
Lawson is claiming acting as her profession because it is what she has been training for in the past several years. This is her first official acting gig as far as the film industry goes. We find it interesting that an emerging new actress has been able to land what is being billed as a "notable" role in an anticipated film to make her debut into the business.
3. She is a new Juilliard Graduate
The Juilliard School is one of the most prestigious institutions of higher education in the world. It is a school that caters to only the most promising and best candidates for those who are musically inclined or talented in the performing arts. Jayme Lawson fits the profile in grace and style and she was not only accepted as a student, but she has recently graduated with her degree. She majored in drama at the school and it was here that she received her formal training. It has resulted in her acquisition of a prime part right after graduation and it doesn't get any better than that.
4. Jayme has a lot of acting experience
Even though Lawson is just now making her debut in film it doesn't mean that she is a newbie to acting. While she was in training at Juilliard, Lawson performed in multiple Shakesperean classic productions and she played the title role in many plays. She appeared in "Macbeth," "Romeo and Juliet," "Hamlet," "Queens Boulevard," "Detroit 67" and more. She consistently impressed her audiences with the delivery of stellar performances as a stage actor.
5. We will see Jayme Lawson in action in 2021
We're still going to have well over a year to wait to see Jayme Lawson in whatever part it is that she is going to play in "The Batman." We recently learned that date has been set for the movie's release into theaters, but it is not going to be until June 25th of the year 2021. This is going to build up a lot of pressure but most of us are sure that the film is going to deliver high.
6. She appeared in a unique series of plays
Jayme Lawson joined forces with six other women for a team of seven who appear on stage each night in a different colored costume. Each would tell the story of her character to the audience about what it means to exist in a world that was filled with racism and sexism. This was a powerful storytelling performance and each of the women has something vital to say in the choreopoem that they shared.
7. She is a skilled actor and educator
Lawson has had a tremendous impact on her audiences by sharing with the other 6 ladies on how society impacts people with their unfair judgments along with socially erected barriers. The storytelling plays are learning experiences both for the women who are fulfilling their roles and everyone who is privileged to sit in the audience.
8. Lawson has the potential to hit the stars
We believe that Jayme Lawson is the next emerging star in Warner Brother's sights. They have a reputation for taking newcomers and making them superstars. All you need to do is look back over their history with Sophia Lillis, Henry Golding, Kyleigh Curran, and our new Wonder Woman Gal Gadot. It will be interesting to watch Jayme's career unfold over the next few years. Even though she's brand new to film it only takes one solid hit with viewers to produce a new star.
9. She's starting out in the DC Universe
We couldn't have imagined a better start for a brand new star to make her debut. Although she won't have the lead role, we're promised that it's going to be significant. We're marveling at the tremendous build that we're seeing for the career of this young lady. It's as though the universe has conspired to bring all of the necessary elements together to put her in the right place at the right time. It's like a fairy tale being played out in real life.
10. Jayme Lawson is one to keep your eye on
Whether you've heard of her yet or not, we're fairly confident that Jayme Lawson is a name that we're going to be hearing a lot in the near future. Even though her new role is being kept under tight wrap. This is great publicity for a girl that hasn't yet appeared in a single film or television show, but those who have enjoyed her stage performances already know that they have a lot to look forward to. Jayme Lawson is a rising star and an emerging actress that bears watching.